Today at high noon the Ira Sohn Investment Conference kicks off in New York.
Who cares? You should if you're currently holding on to shares of Herbalife (NYSE: HLF) and Nu Skin Enterprises (NYSE: NUS).
Ever since Greenlight Capital's David Einhorn raised skepticism about Herbalife's sales on the company's May 1 conference call, the rumor mill's been working overtime. And when he takes the stage to present today, he's widely expected to pan one or both of these multi-level marketing companies.
Whenever Einhorn targets a stock to sell short, we should take heed. In fact, his track record demands it.
Consider: In July 2007, he shorted Lehman Brothers based on his belief that the firm was using dubious accounting practices. And a little more than a year later, Lehman filed for bankruptcy protection, the largest filing in U.S. history.
Then, in October 2011, Einhorn raised questions about sales growth at Green Mountain Coffee Roasters (Nasdaq: GMCR). Since then, the stock's off about 70%.
Even if Einhorn doesn't target Herbalife and Nu Skin in his presentation today, I recommend you refrain from investing in either stock. Here's why…
Pyramid Schemes By Any Other Name
Per SEC filings, Herbalife bills itself as "a leading global nutrition company that sells weight management, nutritional supplements, energy, sports & fitness products and personal care products utilizing network marketing distribution."
And Nu Skin bills itself as "a leading, global direct selling company that develops and distributes premium-quality, innovative personal care products and nutritional supplements."
Let's be honest, though, folks. "Network marketing distribution" and "global direct selling" are nothing more than euphemisms for a pyramid scheme.
The data confirms it, too.
The overwhelming majority of distributors at Herbalife (90%) and Nu Skin (95%) didn't turn a profit in 2011. These figures are in line with exposés in Newsweek, USA Today and Britain's The Times on other popular pyramid schemes.
The only ones that make money are those at the top. Like Herbalife's CEO, Michael O. Johnson. He was the highest paid CEO last year, earning $89 million, according to Barron's.
So how does each company keep earning more and more money? In one word, churn. Or more specifically, they keep recruiting new distributors into the system.
Once again, the data backs me up.
Over the last three years, Herbalife's turnover rate for "sales leaders" averaged 55.9%. In some regions of the world, it topped 60%.
And over at Nu Skin, management chooses not to disclose turnover rates in its filings. But they do admit, "We experience high turnover among distributors from year to year."
This practice of relying on new recruits is eerily reminiscent of foreign currency trading brokers, FXCM Inc. (NYSE: FXCM) and GAIN Capital (NYSE: GCAP), which I warned you about last April.
It's not sustainable. As time goes by, finding new customers becomes harder and more costly. And Herbalife and Nu Skin are already facing this reality…
Both companies have apparently exhausted the pool of fools in the United States, so to speak. Now they're relying on uninformed citizens in international markets.
Case in point: In 2011, approximately 88% of Nu Skin's revenue came from markets outside the United States. And for Herbalife, roughly 80% of its revenue came from outside North America.
Bottom line: It's only a matter of time before the rest of the world wises up to the true nature of these businesses and, in turn, the stock prices plummet. Einhorn's speech this afternoon could expedite that process.
If you want to try to profit from an eventual demise, be careful, though. Shorting the stocks poses a problem because they both pay dividends. And as a short seller, we're responsible to pay those dividends. So the longer it takes for share prices to turn over, the more the dividends cut into our potential profits. The solution? Consider purchasing some cheap put options on either stock.
Ahead of the tape,
Louis Basenese
| | |
| --- | --- |
| | Louis Basenese helped direct over $1 billion in institutional capital at Morgan Stanley before launching out as an independent analyst and co-founding one of the web's largest financial publishers. Learn More >> |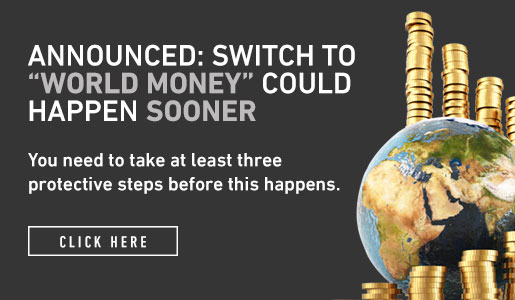 Comments (5)