Last week, after a month of speculation that something might be awry, Jamie Dimon, CEO of JPMorgan Chase (NYSE: JPM), placed an emergency conference call and admitted to a $2 billion investment loss.
The loss, he explained, was a result of a "new strategy that was flawed, complex, poorly reviewed, poorly executed and poorly monitored."
Details remain obscure, however, as JPMorgan hasn't been forthcoming with exactly what this trade was and how it went so wrong. It's referred to only as a "synthetic credit portfolio" and a "strategy to hedge the firm's overall credit exposure."
We do have a little more information, though…
In April, some hedge funds tipped off reporters to unusual activity happening in the credit default swap (or CDS) market. The story broke on Bloomberg that the trades were coming from JPMorgan's London-based Chief Investment Office.  And the particular trader in question – dubbed by other investors as the "London Whale" (for his massive positions) and "Voldemort" (for his power over the markets) – was identified as Bruno Iksil at JPMorgan.
The trades Iksil made were based on the Markit CDX.NG.IG.9 Index. It sounds complex, but it's simply an index that tracks the corporate bonds of 125 high-quality companies like General Mills, Pfizer and other household names. Iksil was trading CDSs – a type of derivative – on that index.
Exactly what method Iksil was employing is still up for debate, but so far the best theory is that Iksil placed a "flattening trade" on the Index (described in detail by Lisa Pollack). Here's how the flattening trade works:
A CDS is a derivative contract, but it's easier to visualize as an insurance contract. For any bond, you can find a price to "insure" that bond against default. If a bond is more risky, the price for insurance is higher. In the CDS market, traders can choose to be either insurance buyers or insurance sellers.
Now, if you chart the cost of insurance over different time periods, you get a curve like this one:
The above is the curve for the Markit CDX.NG.IG.18, a similar index to the one Iskil traded. It doesn't show the change in price over time – like most stock charts – instead, it shows the price of insurance depending on how long you want to insure for.
The longer the period you insure, the more unexpected things can happen, so longer intervals cost more than shorter intervals. For instance, if you want to insure against losses on the bonds for one year, it will cost you about 54 basis points. If you want to insure for 10 years, it will cost about 141 basis points.
But it looks like Iksil and JPMorgan were betting that this curve would flatten. In other words, they were speculating that the usual difference between short-term insurance and long-term insurance would narrow.
You see, by buying the short-term swap and selling the long-term swap, a trader will profit when the curve flattens because the short-term swaps will rise faster than the long-term swaps fall. If the market as a whole goes up or down, the positions will offset each other, making the total position "market neutral."
What would cause a yield curve to flatten? Simply, if fears about the short term increase, prices for short-term insurance will rise relative to prices for the long term.
And fear is exactly what JPMorgan was betting on. It appears as though it expected a crisis in Europe to cause anxiety in financial markets. Instead, the bailouts and interventions prevented any major events in Europe, at least so far.
Even so, given that the market didn't make any big moves, how did Iksil lose such an enormous sum of money?
Whenever you initiate a spread position like this, you have to continually make new trades to maintain the proper balance and deal with expiring contracts. But the CDS market was too small and the amounts Iksil was moving were too large to let JPMorgan operate in secrecy. Once the story got out, smart hedge fund traders actively took positions designed to gain from the trades that Iksil had to make to keep the position going.
That activity negatively altered the prices on the CDSs that Iksil needed, and eventually his only option was closing the position for a loss.
In the end, $2 billion really isn't that big of a loss for JPMorgan. The CIO division alone managed about $300 billion. So far, the only official loss taken is $800 million (with the rest set aside for future losses), which would be about 4% of annual operating income for the bank.
That said, the stock's 12% slide since the announcement is probably an overreaction. But given the larger issues it raises about trading by banks, balance sheet transparency and its implicit confirmation of the need for the Volcker Rule, the misstep could change the way banks operates for decades to come.
Ahead of the tape,
Matthew Weinschenk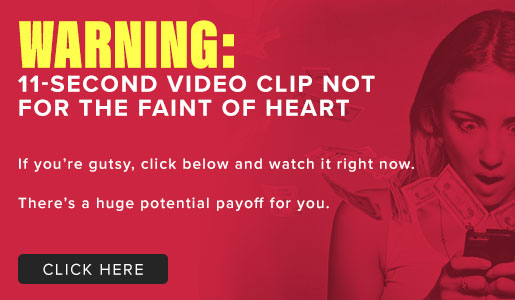 Comments (2)