Oil prices are in a free-fall, tumbling about 10% over the past week.
WTI crude fell as low as $95.34 on the NYMEX in that time after closing April at $106.17 a barrel.
From here, it's possible that crude will drop further to $90 a barrel – maybe even $85 a barrel if things get really bad – but no more.
However, that still doesn't mean investors should be afraid. To the contrary, they should be eager to buy.
[Note: With its recent selloff, oil has become something of a contrarian play – but it doesn't compare to what's going on in the natural gas market. There are even bigger bargains there and Senior Correspondent, Karim Rahemtulla, recently uncovered one that's about to break out in a big way. You can learn more about it by clicking here.]
The long-term catalysts for high oil prices – resilient global demand, more expensive methods of extraction, a weaker dollar, political turmoil and tight supplies – are simply too strong to be held down.
Furthermore, the factors behind oil's recent price slide are overblown.
For example, the election of Socialist president, Francois Hollande, in France is being blown way out of proportion.
Hollande has pledged to increase taxes on the rich, boost social spending and create thousands of state jobs. But given the constraints of international finance and economic structures, he won't really have the gravitas to move France radically to the left.
And while Hollande has said he wants to reevaluate the "fiscal compact" EU leaders signed last year, German Chancellor, Angela Merkel, has made it clear that renegotiating the treaty is out of the question.
Rather than abandon austerity measures entirely, as some fear, the more likely result of Hollande's election will be the implementation of a "growth aspect" to complement the fiscal treaty.
That's really not so radical, and in fact, is bullish for oil prices.
After all, with eurozone unemployment at 10.9%, many European officials have called for such a measure. And a new effort to boost growth could increase demand for oil.
The French election isn't the only paper tiger scaring oil investors, either. Much of oil's recent decline was exacerbated by speculators who were forced to sell contracts to cover long-term bets.
That is, hedge funds raised net long positions on oil contracts by 12% in the week ended May 1 – the largest increase since the week ended February 14, according to the Commodity Futures Trading Commission (CFTC).
These investors bet prices would move higher, but were likely forced to sell those contracts aggressively once the selloff started, thus escalating the scope of the late-week slide.
Meanwhile, there are some very real reasons to be bullish on oil.
A Bullish Case for Oil Prices
While oil demand in the developing world remains weak, emerging markets are picking up the slack.
The International Energy Agency (IEA) estimates that global oil demand this year will expand by 800,000 barrels day. And there could be more upside to this number when you consider that the International Monetary Fund (IMF) recently raised its outlook for 2012 global economic growth to 3.5% from 3.3%.
Furthermore, while the Organization of Petroleum Exporting Countries (OPEC) is doing all it can to keep the market plush, non-OPEC production is on the decline.
The IEA estimates that non-OPEC crude oil production slipped by 500,000 barrels per day in March.
Demand is now growing faster than non-OPEC supply, so the world will need to rely on additional output from OPEC to fill the gap.
But there's not much more the cartel can do.
Saudi Arabia – OPEC's leading producer and the only member with a significant amount of spare capacity – is already breaking its self-proclaimed production quota. The country is churning out about 10 million barrels per day, close to its 12.5 million bpd limit.
And don't forget about Iran, either.
Iran and Western officials last month resumed negotiations over sanctions for the first time in more than a year, offering a chance to ease escalating tension and help to avert yet another Middle East war.
Still, Iran has done nothing to suggest it's ready to give up its nuclear program, and the United States is making the rounds coercing other nations to comply with sanctions.
If talks stall or fall apart – and they almost certainly will – oil prices will shoot dramatically higher once again.
Remember, oil surged 36% in about two and a half months when Libya's revolution threatened supplies. And Libya was only the world's seventeenth-biggest oil producer – Iran is the world's fourth largest. 
Iran pumps out about 3.6 million barrels of oil a day, which is about 5% of the world's total supply. By comparison, Libya produced about 1.5 million barrels of oil per day prior to its civil war, or about 2% of the world's total.
According to Vienna-based JBC Energy GmbH, Iran's crude output fell to 3.2 million barrels a day in April, down 150,000 barrels a day in two months. That level hadn't been hit since the aftermath of the Iran-Iraq war in 1990.
And the situation could be further exacerbated if Iran followed through on its threat to close the Strait of Hormuz – the narrow channel in the Persian Gulf through which 35% of the world's seaborne oil shipments pass.
If Iran closes the strait, crude oil prices will pop by between $30 and $40 a barrel within hours. Should the strait remain closed for 72 hours, oil trading will push up the barrel price to $180 in New York, and closer to $200 in Europe.
So no matter how dramatic the recent decline in oil prices might seem, we're far closer to a bottom for oil prices than we are a peak. So look at this pullback as a buying opportunity. Don't let it shake you out of a solid long-term investment.
Cheers,
Jason Simpkins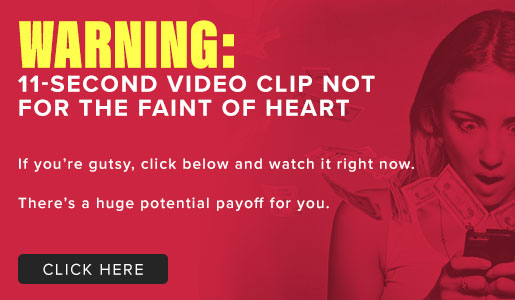 Comments (1)