If you're not familiar with Avita Medical (OTCQX: AVMXY) yet, believe me, you soon will be. I've written about the company's flagship burn treatment product, ReCell, a couple of times already.
Here's a quick reminder of how it works…
Essentially, the process starts with a doctor removing a small skin biopsy from a patient. The postage stamp-size sample is then incubated in a special enzyme cocktail for 20 minutes.
The cells are then simply sprayed on the burn site, where they multiply and form a waterproof layer over the wound. The pigment in the cells then matches the new skin to the surrounding area. And voila! With just one application, it can make even serious burn scars completely disappear in a few weeks.
The last time I wrote about the company was to inform you that it would soon be trading on the OTCQX International Exchange. (It was previously only trading on the Australian Exchange.)
For those of you who didn't read that article, or chose to ignore the impending opportunity, now's the time to take action.
Why?
Six days after I alerted readers, the company began trading and closed at $5 per share. In less than a month, the stock shot up 15% to $5.73.  Now shares have dropped to $4.40.
Don't take the stock dip as a sign of weakness, however. Instead, see it as the perfect opportunity to jump on board if you weren't in the loop back in March.
You see, I said before that "if Avita receives approval to market its products in the United States, the stock should certainly see some upward momentum."
And that could be happening sooner than you think…
Treating U.S. Patients As Early As Next Year
ReCell is already approved for use throughout Europe, Australia and China. Garnering approval in the United States doesn't happen overnight, though.
The company is gearing up to begin several trials in the United States to test ReCell's wound-vanishing abilities. But the upcoming pivotal trial for partial-thickness burns is the most important right now. Since the outcome of that trial would likely lead the company to submit a marketing application to the FDA by the middle of 2013. This means the product could officially reach U.S. patients by the end of next year.
Avita has recruited most of the trial patients and plans to move forward with the test in December. Considering how well the treatment has worked so far, it's difficult to imagine that the upcoming trial would disappoint in any way.
To top it off, ReCell isn't just for burns. It can treat a slew of other skin conditions. Here's a list that Dr. Sung gave BioTuesdays.com: "Diabetic, venous, arterial or pressure ulcers… scalds and donor sites associated with skin grafts; scar revisions to improve color, texture and function; pigmentation disorders such as vitiligo; epidermal defects such as naevi, acne and discolorations; and prophylactic aesthetic rejuvenation."
With such insane potential, you can bet that ReCell kits will make their way into hospitals nationwide once it receives approval.
And considering the market for acne treatments alone tops $2.8 billion, according to research from GlobalData, it's easy to see how a proven product like ReCell could quickly become a goldmine for Avita – and for investors.
Good investing,
Justin Fritz
| | |
| --- | --- |
| | Justin Fritz joined the financial publishing business seven years ago (after a brief two-year stint teaching seventh-grade English). He served as Wall Street Daily's Executive Editor for three years. He also worked as Senior Writer, focusing mainly on technology and biotech coverage. Learn More >> |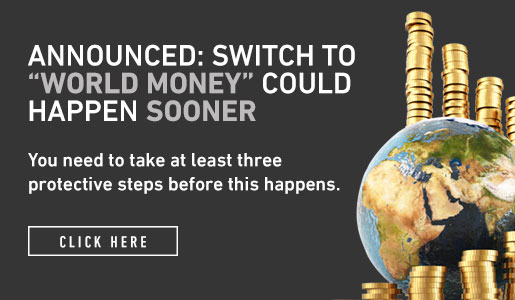 Comments (4)