If you haven't seen the latest visions of the future from Corning (NYSE: GLW) and Microsoft (Nasdaq: MSFT), there's one thing they have in common: Interactive touchscreens are going to cover everything from mirrors to kitchen countertops.
It's not hard to imagine, considering how popular touchscreen devices like smartphones and tablets have become.
What's a little difficult for me to imagine in these videos, however, is that these displays are going to make it to outdoor areas like parks and bus stops, too.
Just think about it.
I'm sure you can dream up several problems that could arise with putting smart glass surfaces everywhere. For instance, on my commute to work, I pass bus stops and metro stations that wouldn't be able to house a huge slab of touch-sensitive glass without it being smashed or stolen in a week or less.
And there's one hazard that all of these touchscreen surfaces face no matter where they are: weather.
Unfortunately for outdoor-bound displays, it's not always 70 degrees and sunny. And as you can imagine, snow, rain, or even a bit of moisture on a cool morning could wreak havoc on these screens.
But MIT researchers have worked out a solution that could solve part of the problem – a specially engineered glass that water can barely touch without being bounced off like a rubber ball.
Here's how it works…
Make Anything Repel Water
The key to MIT's solution is to make the glass hydrophobic, or water repellant. You see, a surface's ability to repel water comes from its contact angle – the angle formed between the material's surface and a drop of water.
A low contact angle attracts water, meaning the liquid spreads out once it hits the surface. While a larger contact angle repels water, forcing it to slide off easily. For example, car wax would give your car a contact angle of 90 degrees. Teflon's contact angle is 95 degrees. And Scotchgard gives your furniture a contact angle of 116 degrees.
Now, I've covered a couple innovative solutions that make surfaces hydrophobic in the past…
There's Ross Technology's NeverWet, which is a silicon-based nanoparticle spray that was originally intended to keep metal surfaces from corroding. Of course, it can be used on several materials, including fabric and ceramics.
Then there's Liquipel, which integrates a similar nanoparticle coating. But instead of a spray, Liquipel coats objects using a vacuum chamber that extends the effects of the coating throughout the inside of a device. So after treatment, you can stick an entire smartphone underwater without damaging internal components.
Both solutions would be helpful if advanced touchscreen displays made it to your local bus stop.
But MIT has found a better solution than simply coating the glass, and it does even more than repel water.
Nano-Sized Cones Don't Like Water, Either
MIT's process also starts with coating the glass with a special material, but that's where the similarities end.
You see, the scientists then etch nano-sized, cone-like structures into the material – a pattern that was inspired by plants. Like Popular Science's Rebecca Boyle says, the scientists "drew inspiration from nature, including zebra plants, which contain conical structures that repel water."
And as you can see in the video below, it certainly works.
Water literally bounces across the surface like it was in some sort of invisible casing. As a result, touchscreens left outside wouldn't be damaged by water. Fog and simple moisture buildup won't be an issue, either.
You might think such a process would distort images, but the treated glass is completely transparent. Not only that, the pattern gives the glass anti-glare properties, as well. So reading touchscreens in sunlight shouldn't be such a hassle anymore, and it would make the perfect windshield replacement down the road.
Plus, just like the other hydrophobic treatments mentioned above, it sheds dirt and oil fairly easily, too.
Of course, this technique would be a bit more expensive than an aftermarket coating from NeverWet or Liquipel. But as more touchscreen displays make it to the great outdoors, it's going to be necessary to integrate a hydrophobic element into the manufacturing process somehow. And the anti-glare bonus certainly makes this a viable option.
I wouldn't be surprised if Corning's already looking into the possibilities.
Good investing,
Justin Fritz
| | |
| --- | --- |
| | Justin Fritz joined the financial publishing business seven years ago (after a brief two-year stint teaching seventh-grade English). He served as Wall Street Daily's Executive Editor for three years. He also worked as Senior Writer, focusing mainly on technology and biotech coverage. Learn More >> |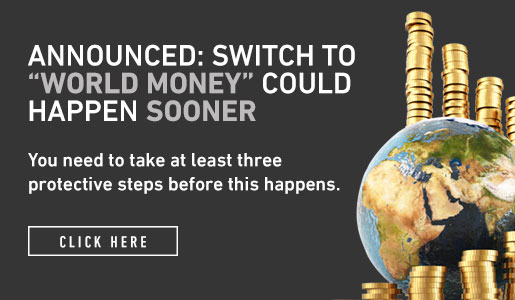 Comments (1)