Each Friday, our Chief Investment Strategist, Louis Basenese, delivers you a snapshot of the market using charts.
Or, as he said this morning, Friday "means the longwinded analysis is out. (Hallelujah!) And some carefully selected charts are in. (Amen!)"
So I thought I'd do something similar. On Fridays I'll skip the lengthier tech articles and instead piece together a brief sampling of a few technology trends I'm following closely. Hence the name, "Friday Briefing."
You dig?
But wait, there's more! Once you're done getting your weekly dose of tech, be sure to partake in the survey at the end to let us know which story you fancied most. That way, we'll get to know our readers a bit more. And if one topic gets an unusual amount of votes, I might expand it into a full article next week.
Now, let's get right to it, shall we?
– Amazon Earnings Impress Analysts: Amazon (Nasdaq: AMZN) reported stronger-than-expected earnings last night. Earnings of $0.28 per share represents a 35% decline from the same quarter a year ago, but it demolished the consensus estimate of $0.07 per share. And revenue of $13.2 billion topped the $12.9 billion that analysts projected. As a result, shares are up 15% as I write.
That's quite a reversal from its fourth-quarter earnings, when shares dropped 8% overnight. At the time, its $177 million in profits represented a 58% drop year-over-year, thanks to an increase in operating expenses.
Now it looks like analysts think that the spending boost could end up being a win for investors, with Goldman Sachs, Bank of America Merrill Lynch and Nomura Securities all raising their ratings from "Neutral" to "Buy."
According to Ken Sena, of Evercore Partners, "We believe the investments that the company is making with consumers, merchants and enterprise will largely pay off."
Took them long enough. Three months ago I said that "the company's taking a short-term hit to profits in order to ensure that it continues to grow in the long term." And based on our survey, Wall Street Daily readers agreed, with 71% saying that Amazon's spending spree is worth the potential rewards. Way to be ahead of the game!
– CISPA Approved By House: The House of Representatives passed the Cyber Intelligence Sharing and Protection Act (CISPA) yesterday. Basically, the bill would make it easier for internet companies to deliver users' private information to the federal government. The Washington Post says, "Business groups hailed the CISPA's passage, saying that it will make it much easier for the private sector to share possible cyber threat information without additional regulatory burden."
But critics believe that the bill oversteps a bit in its current form. Like ACLU legislative counsel, Michelle Richardson, says, "CISPA goes too far for little reason… We've seen repeatedly, once the government gets expansive national security authorities, there's no going back. We encourage the Senate to let this horrible bill fade into obscurity."
– Insecurities Mount Over Google Drive: Speaking of invasions of privacy, after Google (Nasdaq: GOOG) launched its Drive cloud storage service this week, people immediately became concerned about what Google's privacy policy means for that data. Based on the company's current terms of service, it sounds like uploading files and photos to Google Drive would give the company permission to do anything it wanted with them.
But these fears are way off base. For one, Google clarified this week that its "Terms of Service make clear, 'what belongs to you stays yours.' You own your files and control their sharing, plain and simple."
Not to mention that other cloud storage services implement similar language in their privacy policies. So if you're really that paranoid about your honeymoon photos or family recipes being used for nefarious purposes, best stay away from all data storage options in general.
Cast Your Vote!
Let us know which topic interested you the most…
Loading ...
That's all for today. Have a great weekend!
Good investing,
Justin Fritz
| | |
| --- | --- |
| | Justin Fritz joined the financial publishing business seven years ago (after a brief two-year stint teaching seventh-grade English). He served as Wall Street Daily's Executive Editor for three years. He also worked as Senior Writer, focusing mainly on technology and biotech coverage. Learn More >> |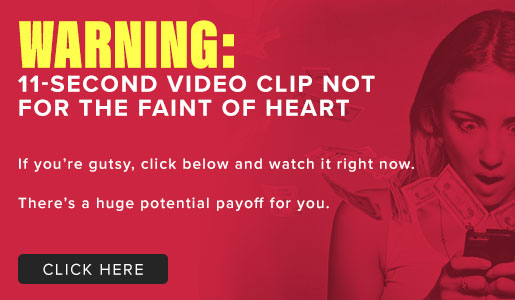 Comments (1)