In 2007, you couldn't find an investment surrounded by more hype than uranium (aside from maybe housing). At the time, when the energy crisis was going strong and oil was $150 a barrel, uranium prices went parabolic.
Until that point, uranium prices had been depressed for so long that no new mining had been developed. As the energy crisis created demand for alternative forms of power, fears of a supply shortage sent the price all the way from $10 to $138. Then, as quickly as they rose, prices fell before settling at an average of around $50.
That brings us to today. Supply and demand suggest that uranium prices could catch fire again, but at a more sustainable burn than last time, as the prices are being driven by fundamentals rather than frenzy. And those fundamentals indicate that today is the ideal time to take a position in this recently neglected, but powerful, energy source.
The Supply and Demand of Uranium
The market fundamentals for uranium are undergoing a shift….
On the demand side, the only current buyers of uranium are the 435 nuclear plants currently in operation.  While the Fukushima disaster put Germany on the path to close all its plants by 2035, Europe was never the growth driver for nuclear power, anyway. That title goes to countries like China, India, Russia and Korea. And based on those key movers, the true trend is for more nuclear power, not less.
According to the World Nuclear Association, 60 nuclear plants are under construction, 150 are in the works and 340 are in various stages of proposal. Many current plants are performing "uprates" to increase their production capacity. Overall, the International Energy Agency projects nuclear output to rise 70% by 2035.
And more nuclear output requires more input, in the form of uranium.
On the supply side, the Megatons to Megawatts program – which pulls Uranium from de-commissioned nuclear warheads and accounts for a significant amount of the resource – is scheduled to end in 2013 and has not been renewed.
What's more, Uranium mining itself is stagnant and will remain so until prices rise.
Normally, during a price boom for a commodity, you'll see new capacity come on-line to try to benefit from the higher prices. That didn't happen with uranium during the energy crisis for two reasons.
First, the bubble was so short-lived that new mines couldn't be implemented before prices collapsed.
Second, most uranium changes hands at prices agreed upon in long-term contracts. That means that even though spot prices peaked in 2008, the average price suppliers paid for uranium only got as high as $88. So despite the boom, uranium miners didn't make enough cash to heavily invest back into new mines.
In fact, production has actually fallen since the uranium price boom of 2007.
Now, it's true that current uranium miners are profitable. The average cost of production for Cameco Corp. (NYSE: CCJ) is about $25.50 per pound. For Uranium One (Toronto: UUU) it's $19.10. At today's price of $52, that's a healthy profit margin.
But while an operating mine is profitable at current prices, starting a new mine is not.
In a detailed analysis of 20 potential uranium mines by JPMorgan (NYSE: JPM), uranium prices must be around $83 per pound for those projects to become profitable. So at the current $52, it makes no sense to undertake the construction of new mines.
Nevertheless, as demand increases, supply will have to increase, as well. That's going to take time, because for new mining properties start coming online, uranium prices will need to rise 50% to 75%. And the long-term contracts in uranium markets mean the price hike will take one to three years.
Next week, I'm going to cover exactly what types of uranium stocks will profit most from this rise, but for now you can be assured that uranium prices should see a steady climb from now until the foreseeable future.
Ahead of the tape,
Matthew Weinschenk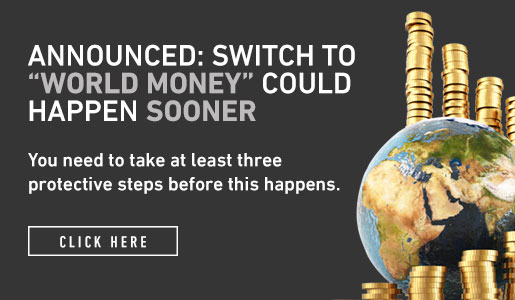 Comments (1)