Three years ago, ConocoPhillips (NYSE: COP) laid out a massive restructuring plan, and on May 1, investors will finally have the chance to profit from it.
That's the day that shares of Phillips 66 – comprised of ConocoPhillips' retail, transportation and chemicals businesses – will officially spin off from its parent company.
Both companies will benefit from the split, but if you're wondering which will be the better investment, the answer is Phillips 66.
As the proprietor of ConocoPhillips' pipeline and chemicals business, Phillips 66 controls two of the current company's most dynamic assets. In the first quarter, Conoco's midstream business, which includes pipelines, saw a 27.4% jump in profit. Its chemical business raised profits by 13%.
If not for these segments, ConocoPhillips' refining business would have dragged down the company.
Refining sales tumbled 11.2% in the first three months of the year, while refining profits slumped 6.2%. And profit from oil and gas production declined 3% from a year earlier, to $2.13 billion.
To be fair, some of that drop was by design – ConocoPhillips has shed more than $20 billion worth of assets since 2010 – but it's also because the refining business, in particular, is struggling.
High oil prices have resulted in staggering input costs for refiners, while demand for gasoline is waning. In fact, while oil prices have made a home above $100 a barrel, U.S. gasoline demand dropped by 5% in March. So refining margins are being squeezed at both ends.
The exact opposite is taking place in the chemicals industry. Chemical makers use natural gas both to power their factories and produce plastics like ethylene and polyethylene. So right now their input costs are historically low, while crude oil prices are exceptionally high.
More importantly, global demand for chemicals is on the upswing. Growing global demand for chemicals is expected to more than double the industry's profits by 2016, according to IHS Inc. (NYSE: IHS).
As a result, Phillips 66 is looking to shirk its burdensome refining segment in favor of more profitable businesses. The company has plans to sell its Trainer refinery in Pennsylvania, as well as its Alliance plant in Louisiana. Together, those facilities account for about one-sixth of the company's refinery capacity.
Meanwhile, Phillips 66 aims to raise the proportion of capital it invests in chemicals and pipelines from 16% last year to 30% by 2015.
Furthermore, Greg Garland, the executive tapped to run Phillips 66, formerly headed Chevron Phillips Chemicals Co. – Conoco's joint venture with Chevron Corp. (NYSE: CVX). His stewardship there resulted in a 42% jump in profit last year.
Conoco's earnings from chemicals surged from $498 million in 2010 to $745 million last year. Midstream profits rose from $306 million to $458 million.
ConocoPhillips investors will each receive one share of Phillips 66 for every two Conoco shares they own. That means about two-thirds of Conoco's $96 billion market value will remain focused on finding and producing oil and gas. And Phillips 66's potential market capitalization of about $32 billion would still be more than twice that of current leaders Valero Energy Corp. (NYSE: VLO) and Marathon Petroleum Corp. (NYSE: MPC). (Incidentally, Marathon Petroleum was spun off from its parent last year.)
Phillips 66 will institute a $0.80 dividend to shareholders shortly, according to Garland. Garland said the company plans to increase that dividend by about 5% annually and will also make share repurchases as company economics dictate.
"The $0.80 annual dividend represents about 20% of our cash flow during the past few years, so paying the dividend will be very affordable," he said.
ConocoPhillips, on the other hand, may struggle to maintain its lofty payout.
Right now the Conoco stock yields 3.67%, which is downright juicy compared to other exploration and production companies. For instance, Marathon Oil Corp. (NYSE: MRO) – Marathon Petroleum's upstream parent – yields 2.5% and Andarko Petroleum Corp. (NYSE: APC) yields just 0.5%.
However, both of those companies are growing production faster than ConocoPhilips, which actually saw a 4% decline in first-quarter oil and gas production volume. The company anticipates another 4.3% decline in volume this year, before it expands 3% to 5% in subsequent years.
By comparison, both Marathon and Andarko have pencilled in production growth of 5% to 7%.
Production isn't Conoco's only problem, either. Cash flow is also going in the wrong direction. The company estimates cash flow from operations will come out to $16 million this year. However, capital spending and dividends are projected to total $18 million.
That's not to say the new-look ConocoPhillips won't succeed, but there are still some obstacles to overcome.
The company expects to divest another $8 billion to $10 billion of assets over the next 12 months and it's also been buying back shares. ConocoPhillips has bought back 16% of its shares since 2010, including a further $1.9 billion in the first quarter. 
So for the time being, Phillips 66 is the better choice for investors.
Cheers,
 Jason Simpkins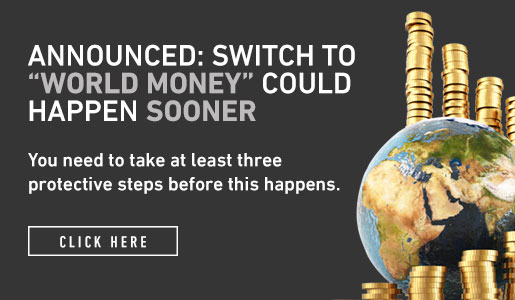 Comments (1)