In my new book, Where in the World Should I Invest? (currently a bestseller on Amazon) I devoted a chapter to Argentina in which I said, "If [my native contacts are any guide] money should be heading for real estate or other hard assets and not into the stock market or bank accounts."
Looks like my contacts were right. Because last week, shares of Yacimientos Petrolíferos Fiscales (NYSE: YPF) – Argentina's largest oil company – plummeted on news that the government was going to take control of YPF based on whatever "fair" price it figured out. While not exactly expropriation, it's pretty darn close.
It's just another indication that Argentina's in a serious fiscal mess. And while its economy is booming, inflation and government spending are, too.
YPF was once a government-owned company, but Argentina privatized it some years ago. Now it's majority-owned by Spain's Repsol, and making money and paying dividends to shareholders.
YPF presents an obvious "opportunity" for the Argentine government, which wants to get its hands on two things: The company's oil and gas reserves, plus the fat dividends.
As for the rule of business law… well, when you're king (or queen in the case of Argentina's President, Cristina Kirchner), to hell with what's right in commerce.
Good Emerging Markets Are Free Emerging Markets
But it's not just Argentina that flexes its muscles to disrupt the free flow of business…
Last week, for instance, the Mongolian government halted a deal where Canada's Ivanhoe Mines planned to sell a stake of its operations in Mongolia to China's aluminum giant, Chalco…
And in 2005, the United States basically blocked the bid by the China National Offshore Oil Company (CNOOC) to take over Unocal, fearing that the Chinese government was providing the financing for the deal.
Both are examples of an unfortunate market reality. But in an age when natural resources are becoming more and more valuable – as are all hard assets – we're going to see more and more of these "deal blocks" by governments, all scraping the barrel to find cash to support deficits or to fill their own pockets.
However, the case for YPF and Argentina is special, because it reveals what type of emerging market it makes sense to invest in – and what type it pays to avoid. With the de facto nationalization of a private company like YPF, you can be sure that Argentina's short on cash and is headed in the exact opposite direction of successful emerging markets.
Instead of nationalizing companies and effectively putting them under the most inefficient managers (i.e. the government), Argentina should be privatizing companies and allowing the population and the free markets to decide value, manage the operations and profit along the way.
Bottom line: Not all emerging markets are equal. That's a fact. Unpredictability is a hallmark of the space, which is why I've said over and over again in my speeches and in my book that emerging markets are made for trading, not for long-term investing.
To start learning the rules of the game, pick up a copy of my book here.
Ahead of the tape,
Karim Rahemtulla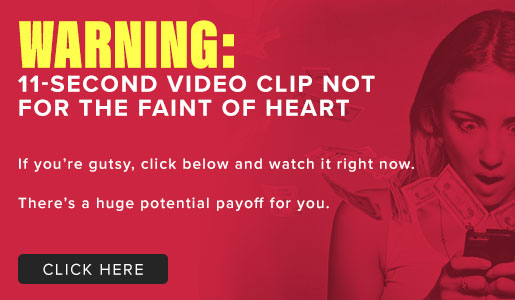 Comments (1)