Microsoft (Nasdaq: MSFT) released the Lumia 900 smartphone on Sunday – its most highly anticipated device launch since it teamed up with Nokia (NYSE: NOK) back in February 2011.
Priced at just $100, the smartphone has received solid reviews from around the web. With a bold hardware design and an operating system that offers a genuinely unique user experience (i.e. – not just a blatant copy of Android and iPhone), it's been hailed as the device that could finally put Windows Phone on the map.
You see, the Windows Phone platform just hasn't been able to perform up to par with its competitors. It's actually been losing marketshare in the United States – down to 4.7% in December from 5.6% in September, according to data from comScore. While Google (Nasdaq: GOOG) and Apple (Nasdaq: AAPL) climbed to 47.3% and 29.6%, respectively.
So Microsoft certainly needs the push.
Even if the Lumia 900 is good enough to help Microsoft recoup some of its losses, though, the company faces a major roadblock as it attempts to take on the industry's top competitors: apps.
Catering to App-Hungry Consumers
With around half a million apps available in the Apple App Store and Google Play Store, it's tough to take the plunge with an operating system that lays claim to only 70,000.
And it's not just a numbers game, either. Many top applications that Android and iPhone users have come to rely on aren't available in the Windows Phone Marketplace yet. Like Dropbox, Pandora (NYSE: P), PayPal, Angry Birds Space and popular Zynga (Nasdaq: ZNGA) games like Words with Friends and Draw Something.
The problem is that app developers won't redesign applications to work on Windows Phone until more consumers join the platform. Like Forrester Research analyst, Sarah Rotman Epps, says, "Developers go where the money is, and the money is where people are."
Microsoft is aware of the issue, however. And it's been implementing an unusual strategy to bust out of this vicious circle…
The Key to Getting Apps on Windows: Bribery
To ensure that top applications make their way to the Windows Phone Marketplace, Microsoft is actually footing the bill for developers – a tab that can run "anywhere from $60,000 to $600,000, depending on the complexity of the app," according to The New York Times.
My first reaction after seeing this was to laugh. I mean, even beleaguered Research in Motion (Nasdaq: RIMM) hasn't resorted to bribery.
But on second thought, this type of strategy could have helped keep the BlackBerry maker above water.
After all, it demonstrates that Microsoft realizes it has a problem, admits it and is taking initiative to solve the issue as quickly as possible. As Casey McGee, Senior Marketing Manager for Windows Phone, says, "We are by no means satisfied with our [app] catalog… That's something we can get better at, and do better at, every day."
So in the end, while it's certainly a bit desperate, it's not a bad move. Especially considering that it's working. At least, it did for Foursquare. As The New York Times said, "When Microsoft offered to underwrite a Windows Phone version of Foursquare, the mobile social network, Holger Luedorf, Foursquare's head of business development, did not hesitate to say yes."
According to Luedorf, "We have very limited resources, and we have to put them toward the platforms with the biggest bang for our buck… But we are a social network and it is incredibly important for us to be available on every platform."
The New York Times adds that if Microsoft hadn't made the offer, "Mr. Luedorf said Foursquare would 'probably not' have developed an app for Windows Phone."
Now if that's not an endorsement for bribery, I don't know what is.
Bottom line: While this strategy is sure to get more top apps into the Windows Phone marketplace, the survival of the platform will ultimately depend on the reception by consumers over the next few months.
Are you a Windows Phone user? Let us know what you think about the software in the comments below, or on our Facebook and Google+ pages.
Good investing,
Justin Fritz
Editor's Note: While Microsoft strategizes to give Windows Phone a fighting chance, Louis Basenese discovered a company that capitalizes on the growth of the entire mobile industry, not just a single platform. That's because its technologies are now baked into every mobile phone and network in existence today. To see how you can gain access to this stock pick – and all of Louis' hottest recommendations – upgrade your subscription to WSD Insider today.
| | |
| --- | --- |
| | Justin Fritz joined the financial publishing business seven years ago (after a brief two-year stint teaching seventh-grade English). He served as Wall Street Daily's Executive Editor for three years. He also worked as Senior Writer, focusing mainly on technology and biotech coverage. Learn More >> |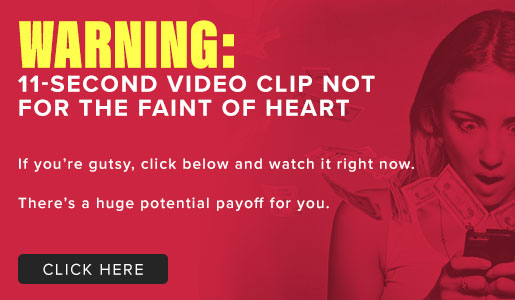 Comments (9)