Another Friday, another round of charts!
For the newbies in the group, each Friday we ditch the longwinded analysis and let some graphics talk for us.
This week, we're focusing on the amazing power of the Federal Reserve, the unreliability of economists and an alternative indicator of economic growth.
Video Killed the Radio Star… and the Fed Killed Gold
On Tuesday at 2 PM, the minutes from the Fed's March 13 policy meeting were released, revealing no new plans for a monetary stimulus. And wouldn't you know it? Within seconds – literally – a selloff started and gold began plunging.
The selling didn't stop until Wednesday. And by the time it was over, the yellow metal hit a fresh 12-week low at $1,614.10 per ounce.
By the way, silver didn't fare well, either. It dropped about 7% to its lowest price since January 19.
With no more quantitative easing (QE) on the table, gold could keep falling. How far?
Well, Charles Nedoss, a senior market strategist with Olympus Futures, boldly predicts the next support level is at $1,600 per ounce. Really, dude? Nothing like going out on a limb to predict gold could fall another $14!
I'd argue that support rests somewhere between $1,483 and $1,505 per ounce – or about 8% lower. That's based on where gold traded when QE2 ended in June 2011.
Don't Trust Weathermen, Analysts… or Economists
We can't trust weathermen. Or analysts. And we shouldn't trust economists, either. Their so-called "science" also fails to yield any useful results.
Consider: When asked about fiscal policy in a recent National Association of Business Economics (NABE) survey, 259 economists were almost evenly split among three options.
As Peter Lynch once quipped, "If all the economists in the world were laid end to end, it wouldn't be a bad thing." Couldn't have said it better myself.
GDP Bummer… or Not!
When the revisions for fourth-quarter U.S. GDP were released last week, most analysts expected the figure would be revised up from 3%. That didn't happen. But don't be bummed.
It turns out an alternative measure of our economy – Gross Domestic Income (GDI) – showed a 4.4% growth rate for the quarter.
So what the heck is GDI? It's a measure of the total income received in our economy, whereas GDP measures the total amount of money spent in our economy.
In theory, the two measures should be equal. But, of course, in practice, they're not. And that's because the two are calculated differently.
Recent research suggests GDI is a more accurate measure of economic activity. So the U.S. economy might be growing faster than expected, after all. Time will tell.
The good news? There are absolutely no signs of another recession!
That's it for today. Before you sign off, though, do us a favor. Let us know what you think about this weekly column – or any of our recent work at Wall Street Daily – by sending an email to feedback@wallstreetdaily.com, leaving a comment on our website, or catching us on Facebook or Google+.
Ahead of the tape,
Louis Basenese
| | |
| --- | --- |
| | Louis Basenese helped direct over $1 billion in institutional capital at Morgan Stanley before launching out as an independent analyst and co-founding one of the web's largest financial publishers. Learn More >> |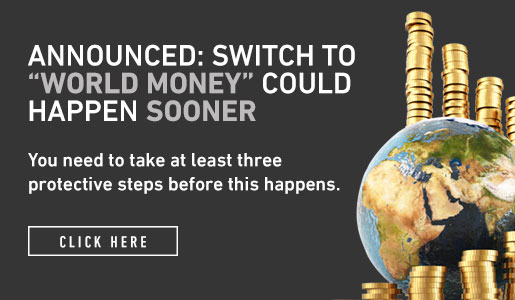 Comments (1)