In yesterday's article, I stressed the importance of regularly evaluating the performance of multiple asset classes to identify opportunities and potential risks.
In case you missed it, we're witnessing a "worst to first" phenomenon across the board. The worst-performing stocks and assets in 2011 have proven to be the best performers in 2012.
In emerging markets, India and Russia are leading the way, while China pulls up the rear.
And in the United States, micro caps are charging ahead of small-, large- and mega-cap stocks by at least two full percentage points.
Today, let's continue our review to cover international stocks, Real Estate Investment Trusts (REITs), commodities and bonds of every stripe and color.
Debt Contagion? What Debt Contagion?
For much of last year, fears over a European debt contagion roiled global equity markets. Of course, those fears still persist in 2012. But European equity markets apparently didn't get the memo to still be afraid.
After getting clobbered by about 20% in 2011, stocks in Germany and France outperformed U.S. stocks in the first quarter. In fact, the 21.1% rally for German stocks, represented by the iShares MSCI Germany Fund (NYSE: EWG) is almost double the return of the S&P 500 Index.
This shouldn't be a total surprise. After all, German stocks traded down to their lowest valuations in at least six years in 2011. And yet, economically speaking, it's the strongest country in the eurozone.
Of course, the same can't be said about Italy and Spain. They're still very much at risk of a debt crisis. The good news is that at least stock prices aren't freefalling in these countries anymore.
And how about Japan? Back in December, WSD Insiders lambasted me for saying Japanese stocks represented "the lowest-risk, highest-reward trade in 61 years." And what do you know? They came within one percentage point of beating U.S. stocks.
Call me crazy again, but Japanese stocks still represent a tremendous bargain.
They're trading at a 28% to 46% discount to U.S. stocks, based on price-to-book, price-to-sales and price-to-cash flow ratios. So it's not too late to capitalize on this opportunity.
Bring on the Real Estate Rebound!
Many of you also gave me grief for suggesting that the U.S. real estate market was on the mend back in February. But once again, the tale of the tape supports my convictions.
Although there are no pure residential real estate REITs that own houses, all other possible real estate sectors are on the mend. Even mortgage REITs reversed course in the first quarter. Take a look:
The 14.6% gain for retail REITs and the 13.5% gain for lodging/resorts REITs should put to rest any doubts you have about the U.S. economy. It's improving, as Americans are shopping and traveling again.
Back in October 2011, I told you Tanger Factory Outlet Centers (NYSE: SKT) represented a safe way to play the rebound in both trends. The company's outlets are located near many vacation destinations. And even after a 22% run-up in share prices since then, I still consider the REIT a safe and compelling investment.
It's worth noting that timberland REITs continue to deliver steady performance no matter what's going on in the world. And that's why I labeled timberland an "all weather investment" back in August 2011.
There are only four publicly traded timberland REITs – Plum Creek Timber (NYSE: PCL), Potlatch (Nasdaq: PCH), Rayonier (NYSE: RYN) and Weyerhaeuser (NYSE: WY). If you're after safe, steady returns, I suggest you take the time to investigate each one.
In terms of warning signs, healthcare REITs are lagging badly. And it could continue through the end of June. That's when the Supreme Court will release its ruling on the constitutionality of President Obama's historic healthcare reform. Until then, considerable uncertainty promises to overhang the sector.
Will Natural Gas Ever Stage a Comeback?
Moving on to the commodities space, there's one notable performer. Or I should say, underperformer. And that's natural gas.
A glut of supplies and unseasonably warm weather keep pushing prices to new lows. Like I wrote before, I wouldn't try to time a rebound in the price of the underlying commodity. Instead I'd focus on "pick and shovel" plays in the hydraulic fracturing services space.
Silver earned the top spot for the quarter. But much of that gain can be attributed to the price action in January and February. Since early March, like I predicted, the precious metal has come under selling pressure.
I do believe this will be a short-term correction. I'd look to add to your silver holdings on any dips below $30 per ounce.
Bonds: Danger Ahead!
I'm not about to make a Meredith Whitney-style apocalyptic prediction that bond prices are doomed. But I will say this: We should definitely proceed with extreme caution.
A rise in interest rates looms on the not-so distant horizon. And that's going to wreak havoc on bond prices.
Long-term bonds, specifically U.S. Treasuries, promise to be the most vulnerable, which I warned you about last week. And the market already appears to be turning.
In the first quarter, long-term Treasuries dropped 7%, after rallying an unthinkable 34% in 2011.
Unless you intend to hold individual long-term bonds until maturity, I'd recommend selling them and reinvesting in bonds maturing within the next five years.
It wouldn't be a bad idea to add some floating rate bonds to your portfolio earlier, which I wrote about in detail back in May 2011.
That wraps up our "First-Quarter Investment Performance Review and Outlook." But before you sign off, do me a favor and let us know what you think about this review. Was it helpful? Would you like to see it again next quarter? Just drop us a line at feedback@wallstreetdaily.com.
Ahead of the tape,
Louis Basenese
| | |
| --- | --- |
| | Louis Basenese helped direct over $1 billion in institutional capital at Morgan Stanley before launching out as an independent analyst and co-founding one of the web's largest financial publishers. Learn More >> |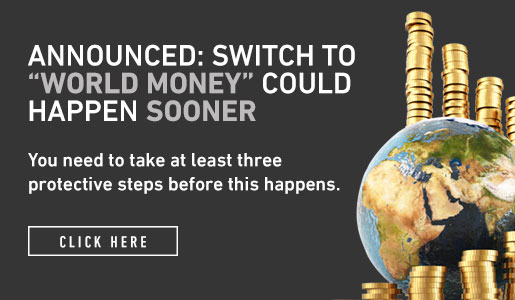 Comments (1)