Last week, I discussed my fear of self-driving cars. After all, with so many people getting in accidents while paying (at least a little) attention to the road, I can't imagine what's going to happen once drivers start literally sleeping on the way to work.
But with Google (Nasdaq: GOOG) already receiving regulatory approval, we won't have to wait long to find out.
Now, if you share my unease for this impending technological shift, then watching the video below might not be the best idea.
No, it's not about another car that drives itself. Instead, it shows a car taking flight.
10 Minutes Until Takeoff
Netherlands startup, PAL-V, has designed a vehicle that not only drives at speeds up to 110 mph, but – in about 10 minutes – can be ready to fly, too.

In flight mode, the PAL-V One (Personal Air and Land Vehicle) is designed like a helicopter, with rotor blades and a rear propeller that controls forward speed. Only it's quieter than standard helicopters because its main rotor doesn't rotate as rapidly to maintain lift.

To see how the process works – and watch the flying car in action – check out the video below.

The company just finished two weeks of successful test flights. And, better yet, since it works like a car and helicopter, it falls under existing regulations for each vehicle, and the tank can be filled up at your local gas station.

Same goes for another flying car in development right now, the Transition, from Massachusetts-based Terrafugia.

The Transition's designed more like an airplane with side wings, instead of PAL-V's rotor blades. So getting it back on the ground requires an actual landing strip. On the other hand, "thanks to its very short… landing capability, it is possible to land a PAL-V practically anywhere," according to the company.

True, its form factor makes it seem like it's only suitable for Batman or James Bond. But it's going to be available for consumers, too. The company expects commercial production to ramp up shortly and "first deliveries are expected in 2014," as stated in the video.

Meaning that in as little as two years, seeing drivers in autonomous cars deeply immersed in a book, watching a TV show on their iPad, brushing their teeth, or sleeping won't be your only worry. Instead, you'll also need to watch out for cars making a surprise landing in the next lane.

Not exactly a scenario for the faint of heart.

Still, if I had to pick one technology that I'd prefer to hit the road, the flying car gets my vote. For one simple reason: While our relaxed driving requirements would likely allow some real imbeciles to get behind the wheel of a self-driving car, passing the flying car driver's test won't be as easy.

And I bet drivers with the credentials to fly into the parking spot next to mine would practice more caution than the lunatics currently on the road today.

Good investing,

Justin Fritz
| | |
| --- | --- |
| | Justin Fritz joined the financial publishing business seven years ago (after a brief two-year stint teaching seventh-grade English). He served as Wall Street Daily's Executive Editor for three years. He also worked as Senior Writer, focusing mainly on technology and biotech coverage. Learn More >> |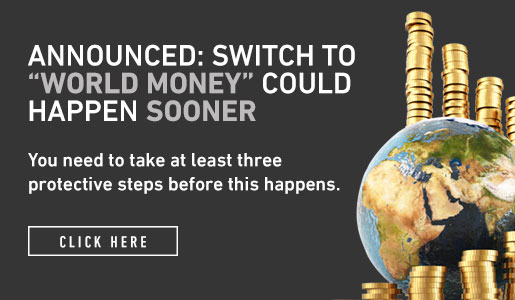 Comments (1)