In the last year, we've covered quite a few cancer-fighting treatments that promise to help stop the disease in its tracks.
Like the JAK protein inhibitor that helps stop cancer from spreading… immunotherapy drugs that help deliver drugs directly to tumor sites… and BSD Medical's microwave technology.
And one research team has unveiled another breakthrough that can hopefully deliver the final deathblow to the disease.
Cancer's Effective Disguise
This new treatment hinges on a protein found in our body's cells, called CD47. This is otherwise known as the "do not eat" protein, simply because it tells the immune system not to attack. So it's certainly something you'd want your healthy cells to carry in large quantities.
On the flip side, you certainly wouldn't want cancer cells bulletproofing themselves in the same way. But unfortunately, researchers have discovered that's exactly what they do.
The realization actually happened 10 years ago, when Irving Weissman, a biologist at the Stanford University School of Medicine, discovered that CD47 resided in leukemia cells. This essentially allows the malignant cells to hide in plain sight, as the immune system doesn't recognize a threat.
Now, he's discovered that this protein isn't just limited to blood cancers: "What we've shown is that CD47 isn't just important on leukemias and lymphomas… It's on every single human primary tumor that we tested."
Making matters worse, he and his team concluded that tumors house more CD47 than you'd find in ordinary cells throughout the body. Meaning your immune system is actually more likely to attack your healthy cells than a deadly tumor.
Luckily, scientists have already pinpointed a way to turn the tables.
Giving CD47 the Boot
Back when Weissman thought that CD47 was only a threat to blood cancers, he was able to cure lab mice by giving them an anti-CD47 treatment. This basically allowed the immune system to finally see cancer cells as a threat.
And luckily, it looks like the antibody will be equally effective against other tumors, too, based on results published yesterday in the Proceedings of the National Academy of Sciences.
According to Science, "To determine whether blocking CD47 was beneficial, the scientists exposed tumor cells to macrophages – a type of immune cell – and anti-CD47 molecules in petri dishes. Without the drug, the macrophages ignored the cancerous cells. But when the CD47 was present, the macrophages engulfed and destroyed cancer cells from all tumor types."
Tests outside of a petri dish seem promising, too.
When scientists placed human bladder tumors in mice, those who'd been given the antibody showed signs of improvement. In fact, it kept the tumor from spreading in nine out of 10 treated mice. While the tumor in all 10 untreated mice continued to spread.
Scientists also tested the solution on colon and breast cancer. All treated mice showed signs of improvement. In some cases, the treatment wiped out cancer cells completely. As Weissman says, "We showed that even after the tumor has taken hold, the antibody can either cure the tumor or slow its growth and prevent metastasis."
The only setback at this point is that the healthy blood cells were attacked by the immune system, too, since they were also depleted of CD47. But this wasn't the case in the long term, as the mice were able to pump out enough new cells to make up for ones the macrophages destroyed.
Of course, scientists still need to find out if the treatment can work in humans and whether or not it can be paired with current therapy options. But Weissman's convinced that this step shouldn't be far off, saying, "We have enough data already… that I can say I'm confident that this will move to Phase I human trials."
Either way, this type of breakthrough is bound to attract attention from some major pharmaceutical companies. Rest assured, we'll keep an eye on the situation going forward for any investment potential that arises.
Good investing,
Justin Fritz
| | |
| --- | --- |
| | Justin Fritz joined the financial publishing business seven years ago (after a brief two-year stint teaching seventh-grade English). He served as Wall Street Daily's Executive Editor for three years. He also worked as Senior Writer, focusing mainly on technology and biotech coverage. Learn More >> |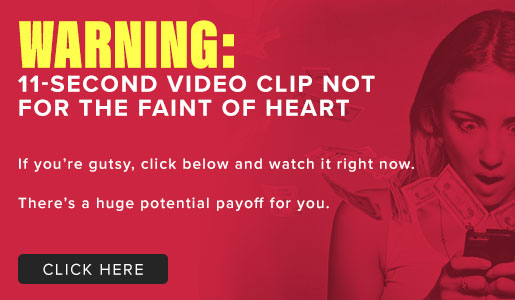 Comments (1)