The price of gold has been rising for over a decade. It's a trend that many people attribute to fears of inflation and a severe devaluation of paper currencies.
Yet there's another explanation that's discussed far less. The idea that gold demand in China and India – the two largest purchasers of gold in the world – has been skyrocketing.
And if that turns out to be the leading indicator of gold prices, look out below. Because all evidence is pointing to a massive decrease in gold demand in both countries.
Here's why…
China's Economy and India's Import Levies
China is about to experience its first economic slowdown in a decade. And anecdotal evidence confirms it.
For instance, property prices are no longer rising at a breakneck pace. The government is lowering bank reserve requirements to stimulate lending and inflation is cooling.
But perhaps the most telling indicator is the luxury car market.
When I was in China last year, luxury cars were everywhere, in Shanghai especially. From Audis to Range Rovers, and BMWs to Mercedes Benzes, the streets were literally choking on the high-end marques. Which isn't a surprise, as Shanghai is home to more than 125,000 millionaires.
Today, it's a different story. Instead, luxury cars are crowding the dealers' lots. And salesmen are forced to give 25% discounts and incentives to clear the excess inventory. Some even offer perks like iPhones and coupons for Hermes bags.
Of course, this impending "slowdown" in China means that we'll still see a growth rate of more than 7%. But that's about 2% less than its 10-year average. And considering the kind of growth an economy of that size needs to maintain to be considered healthy, that 2% haircut is a big deal.
Simply put, as the Chinese economy declines, gold's value could take a real beating. The central bank will purchase far less for its reserves and there will be significantly less interest from private investors and consumers.
China's not alone, either.
India's also undergoing its own gold fiasco, as Wall Street Daily's Martin Denholm pointed out recently:
"Following a 90% hike to gold import duty in January, a further doubling of the levy to 4% kicked in on March 17. That means for every 10 grams of gold imported, the cost will rise by 1,040 rupees ($20.25)… Not only that, the government will charge a 2% tax on jewelry that costs over 200,000 rupees ($3,896)."
Not to mention that the rupee is down by more than 15% since the beginning of 2011, making gold that much more expensive in local currencies.
Gold in India holds great cultural importance, which is why it's been such a primary purchaser of the metal in the past. But tariffs and a weakening currency are putting a firm squeeze on its population's ability to make such purchases, and demand may fall accordingly.
Bottom line: Facing economic constraints, gold's two biggest buyers may not be its biggest buyers for much longer. So it stands to reason that the price of gold may be in for a downward adjustment in the coming months.
Ahead of the tape,
Karim Rahemtulla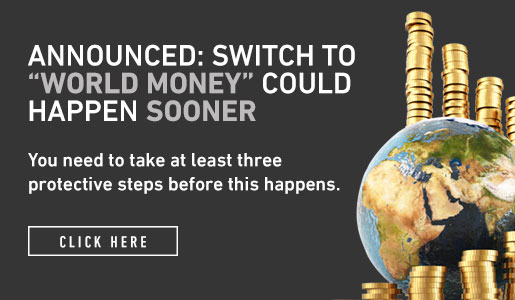 Comments (3)