On Wednesday, I mentioned that Organovo (OTCQB: ONVO) – a groundbreaking company that both Louis Basenese and I have covered before – went public recently.
Well, now it's Avita Medical's turn. I alerted Wall Street Daily readers to this opportunity in November while it was trading on the Australian Exchange (ASX) under the ticker symbol AVH.
Avita develops a breakthrough treatment for burn victims – one that's faster and less invasive than any treatment method used today.
Now the company's bound for the OTCQX International Exchange under the proposed ticker AVMXY.
Here's a review of how the technology works and why the company should be placed on your short list of stocks to watch this year…
New Skin in 20 Minutes Flat
The company's flagship product is a single-use kit called ReCell.
Basically, the process starts with a doctor removing a small skin sample from the patient. The postage stamp-size biopsy is then placed in what the company calls an "enzyme cocktail" to incubate for 20 minutes.
After that, the liquefied cells are sprayed onto the affected area, where they multiply and form a waterproof layer over the wound. That's when the pigment in the cells goes to work, matching the new skin to the surrounding area.
And the results are incredible.
Check out the before and after pictures of two-year-old Zed Merrick on the right. After spilling a cup of hot tea down his chest, doctors used a ReCell kit to treat the burns. Four months later, you can barely see a scar.
What's great about ReCell is that the cells are taken directly from the patient. So there's no potential for the body to reject it. Like Avita's clinical manager, Claire Darby, says, "ReCell is able to harness the body's natural ability to heal itself."
Plus, with just a small biopsy required, it's not as invasive as a standard skin graft. And the 20 seconds to develop the spray is much faster than the 21 days it takes to culture new skin in a lab.
It's no wonder the company won Popular Science's 2011 Best of What's New Award in the health category in November.
There's no doubt that ReCell is a game-changing technology. But what about its investment potential?
FDA Clearance is Key
When I first wrote about Avita, ReCell was only available in Australia, Europe, Canada, Latin America and Asia. And since shares were trading around $0.11, I was "more intrigued with the company's technology than its investment potential."
But I added that "if Avita receives approval to market its products in the United States, the stock should certainly see some upward momentum."
In other words, you can expect its stock performance to hinge on its ability to receive FDA clearance. And I stand by that conviction today.
Currently, the company is recruiting patients for two clinical trials to determine if ReCell is safe and effective on burns and other scars. And considering that the studies are being funded in part by the U.S. Department of Defense, clearly I'm not the only one who sees the potential.
Rest assured, we'll keep you informed of any major updates moving forward.
Good investing,
Justin Fritz
| | |
| --- | --- |
| | Justin Fritz joined the financial publishing business seven years ago (after a brief two-year stint teaching seventh-grade English). He served as Wall Street Daily's Executive Editor for three years. He also worked as Senior Writer, focusing mainly on technology and biotech coverage. Learn More >> |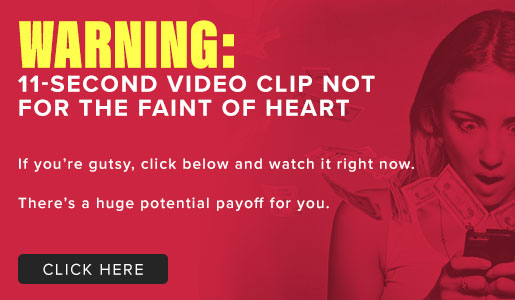 Comments (1)