In just three days – at the 14th Annual Investment U Conference – I'm going to reveal five companies with cutting-edge technologies that could literally change the world.
Before you dismiss such boldness, you need to at least consider the evidence.
Each company is a pioneer – with patent-protected products – already booking sales and profits. In other words, they're not just innovators with great ideas stuck in the lab. To the contrary, they're proving their real world potential as we speak.
Most important of all, though, each company is tapping into demand from an unstoppable growth trend. Or forever growth trends, as I like to call them. These are trends that are destined to continue, no matter what happens in the world.
The following, for instance, are all shining examples of such trends…
Forever Growth Trend #1: Mobile
I've said this before. The exploding use of mobile devices promises to be the fastest-growing – and possibly biggest – technological trend ever. And there's more and more data out there that keeps backing me up.
Consider:
Cisco (Nasdaq: CSCO) estimates there will be 15 billion mobile devices in use by 2016. That's more than double the current amount. And equal to two devices for every man, woman and child on Earth.
Total annual sales for all mobile-related devices and services just topped $1 trillion (and counting). That's an incredible milestone. Only three other industries in the history of the world have ever pulled off that feat (automobiles, food and defense).
Against this backdrop, all we have to do is find innovative companies in the mobile space early enough and our portfolios are destined to profit. Case in point: Mitek Systems (Nasdaq: MITK).
I first turned subscribers on to the company behind Chase's popular remote check deposit app in December 2010. Back then, it was a lowly Bulletin Board-traded stock worth about $4 per share. Fast-forward to today and it's listed on the Nasdaq. Major Wall Street investment banks are finally catching wind of it. And shares now trade 190% higher for about $11.50 per share.
Here's the good news: I'm set to unveil a duo of up-and-coming micro caps in the mobile space with even more upside potential. But that's not the end of it…
Forever Growth Trend #2: Data Storage
You don't need to be the next Einstein to realize that we're living in an age of increasingly vast digital information.
Businesses alone create and use enormous amounts of data.
Take retailing giant, Wal-Mart (NYSE: WMT), for instance. It now handles more than one million customer transactions every hour. All that information gets fed into databases that store more than 2.5 petabytes of data – the equivalent of 167 times the number of books in the Library of Congress!
And Wal-Mart is just one of thousands of companies handling such volume. Collectively, IDC expects business data to increase 44 times over the next decade to 35 zettabytes (1 zettabyte = 1,000,000,000,000,000,000,000 bytes).
Consumers, too, are data gluts.
Every single minute we spend texting, snapping photos, or surfing the web on our mobile devices generates data. So much so, mobile data traffic nearly tripled in 2010. And yet Cisco expects it to increase another 26-fold by 2015, equal to a compound annual growth rate of 92%.
Quite literally, data is everywhere. And this proliferation of data – or big data, as it's called – isn't expected to stop anytime soon. Instead, recent estimates have it doubling every 18 months.
Given such numbers, is there any doubt that this qualifies as another forever growth trend, much like the exploding use of mobile devices? Not in my mind.
And fueled by the certainty of our data-filled future, I've uncovered the perfect pure play to profit from this data tsunami that's headed straight for us. And it's still trading for $5 per share. But it won't be for long…
Hurry Up and Become An Insider Today
If you can't attend the 14th Annual Investment U Conference in person, but still want to get ahead of the crowd and know the identity of these companies – including two more leading the way in what I'm convinced is going to be the fifth trillion-dollar industry in the world – soon enough you can do just that.
All you have to do is sign up to become a WSD Insider. That's because, after I get back from the conference on Wednesday, March 28, I'm going to provide a full recap of my presentations to paid-up subscribers.
Why can't I just share the companies with you today?
First off, it simply wouldn't be fair to the people paying to attend the conference. Not to mention, it could undesirably influence market prices. You see, the five game-changing companies I'm going to share are micro-cap stocks. And too many investors finding out about them at the same time could spoil the opportunity.
So again, don't delay. Sign up – risk-free – to become a WSD Insider by clicking here. Or you could miss out entirely.
Ahead of the tape,
Louis Basenese
| | |
| --- | --- |
| | Louis Basenese helped direct over $1 billion in institutional capital at Morgan Stanley before launching out as an independent analyst and co-founding one of the web's largest financial publishers. Learn More >> |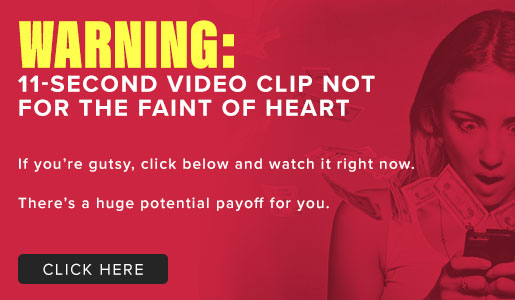 Comments (2)