It's Friday in the Wall Street Daily Nation. And that means it's time to go the charts!
Each week, I embrace the adage that a picture is worth a thousand words. And I handpick a few compelling charts to convey an important investment or economic insight.
This week, I'll serve up two graphs to remind the holdouts among you that it's finally time to believe in this bull market.
Then, I'll show some love for our hard-asset investors. Don't worry. I'm not a newly converted gold bug. To the contrary, I've found a chart that shows we should now be shunning gold in favor of another commodity.
So let's get to it…
Party on, Garth!
The current bull market officially turned three this week. (Happy birthday, Bull!) And yet, the market is still overrun with party poopers.
Their main gripe now is that the recent move higher for stocks doesn't really count. Why? Because it's been coming on low volume.
Total poppycock!
If we only invested on average or high-volume days, we'd be getting slaughtered, according to Bespoke Investment Group.
Specifically, we'd be nursing an 81% loss, instead of a 103% gain.
So go ahead and listen to those naysayers at your own risk. Low volume or not, in the immortal words of Snoop Dogg, this bull market is "fo' real."
The next chart proves that more and more investors are waking up to this reality, too.
Don't Misread This Spike in Treasury Yields
Normally when interest rates spike on government debt – a la Italy back in November 2011 – we freak. It's a sign that fears over a sovereign default are mounting.
But please don't jump to that conclusion based on the latest spike in yields on 30-year U.S. treasuries. I assure you, that's not what's going on.
Remember, investors view U.S. treasuries as a safe haven in the current market. So when yields rise, it actually means investors are selling these safe assets in order to invest in riskier assets elsewhere.
Translation: The risk trade is officially on!
And if the most conservative money in the world is moving back into the stock market, don't you think it's time you considered doing the same?
Buy Platinum Not Gold, Girly Man
If you're still too much of a sissy to invest in this bull market, at least stop clinging to your security blanket. Specifically, gold. Instead, consider buying platinum.
After hitting its lowest level in history in 2011, the ratio of platinum to gold has been creeping higher lately. And historic lows – followed by a reversal in price – certainly smacks of a bottom in my book.
Since the ratio is still a country mile away from the long-term average of 1.73, that means platinum could rally significantly higher from here before we return to normal market conditions.
So go ahead and buy more gold if you want. As for me and my house, we'll be going with the commodity with more upside – and stocks – instead.
That's it for today. Before you sign off, though, do us a favor. Let us know what you think about this weekly column – or any of our recent work at Wall Street Daily – by sending an email to feedback@wallstreetdaily.com, leaving a comment below, or catching us on Facebook or Google+.
Thanks and enjoy the weekend!
Ahead of the tape,
Louis Basenese
| | |
| --- | --- |
| | Louis Basenese helped direct over $1 billion in institutional capital at Morgan Stanley before launching out as an independent analyst and co-founding one of the web's largest financial publishers. Learn More >> |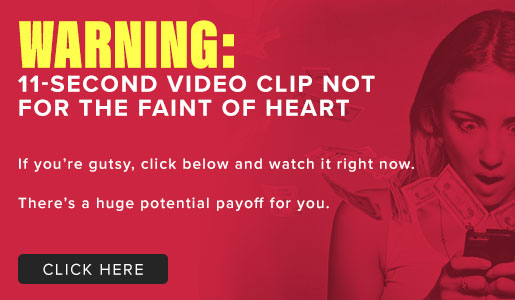 Comments (4)