How does China's outgoing Premier, Wen Jiabao, describe his country's need for economic and social reforms? In a word: urgent.
Addressing the National People's Congress for the final time as leader, Jiabao reiterated the importance of slowing China's economy in order to both sustain longer-term growth and "make structural adjustments to the economy." Hence China's recent decision to cut its 2012 GDP growth target to 7.5%.
For an economy that's blasted along at warp speed for several years, China's expansion has made some people very rich… but left many behind, too. Anger among the "have-nots" is growing and, ironically, this very conference thrust the wealth gap issue into the spotlight and caused more consternation among ordinary Chinese citizens.
While the Chinese welcomed Jiabao's remarks about tackling "social inequalities, unfair distribution, loss of credibility and reforming the income distribution system," his comments on speeding up currency reform will encourage the rest of the world…
Currency Wars: China vs. the World
When it comes to thorny foreign affairs issues, China's currency policy remains a long-running battle.
As a massive manufacturing and export giant, China's logic is simple: If it fixes the yuan at an artificially low level, rather than letting it trade more freely on the global currency market, its exports will be cheaper for foreigners to buy.
That's exactly what China's trading partners believe. They say this strategy, coupled with China's cheap labor force, gives the country a major advantage in international trade. As a result, they want China to let the yuan appreciate more.
In 2005, China took its first steps (albeit baby ones) toward currency reform by edging the yuan away from the U.S. dollar and allowing it to move higher.
Since that time, "China's real effective exchange rate has risen by 30%," according to Jiabao. Indeed, the yuan has risen around 8% against the U.S. dollar over the past two years.
What's more, Jiabao says it's now reached a "balanced level" that will allow China to "step up exchange rate reforms."
Good news for the likes of the United States, Europe and Japan, who all say the appreciation hasn't happened fast enough.
But let's not get carried away here just yet…
Jiabao's Yuan Wish: Long-Term Currency Reform
China is like any other country in terms of protecting its own interests. So you can be sure that any "step up" in currency reform – and consequently, the yuan's value – won't come at its own expense.
After all, while China does want to slow its economy, its export market currently faces fierce pressure from the weak conditions in the United States and Europe. So it doesn't want a stronger yuan to make its exports more expensive in an already depressed market. As such, expect to see China loosen the reins gently, despite international demands to do otherwise.
Quoted on the BBC, however, Sean Callow of Westpac, states:
"The currency has come a long way. But is still has a fair way to go. [The Chinese] still need to do much, much more, if they want to be a real player in the global market."
And we at Wall Street Daily believe they will.
My colleague, Karim Rahemtulla, recently addressed Chinese currency reform – and has the inside track on how investors should play the yuan's rise over the coming years. In fact, he's predicting a huge revaluation. Take a look at his article here.
Best regards,
Martin Denholm
| | |
| --- | --- |
| | Martin Denholm boasts a wealth of experience in the financial publishing industry. Over the past 15 years, he's worked as an investment analyst, senior correspondent, and managing editor for many stock and options newsletters, e-letters and websites, covering a wide range of sectors, industries, and companies. Learn More >> |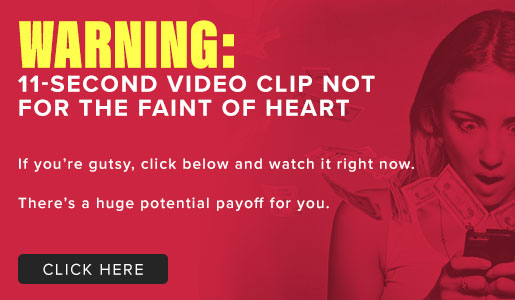 Comments (3)