Back in December, I told you that Demandware's IPO (Proposed Ticker: DWRE) could be a standout performer. Well, the day of reckoning is upon us.
The cloud-computing-based software company finalized its IPO plans. And shares are set to begin trading tomorrow.
Before they do, though, let's take one last look at the company's fundamentals.
And more importantly, let's estimate a fair price for the stock. As I told you in my five hallmarks of a hot IPO, we never want to overpay for growth. As you'll see in a moment, I'm convinced that's a real danger with Demandware's IPO.
All Systems Go on the Fundamentals
You'll recall Demandware makes software that helps businesses design and maintain e-commerce sites.
The big selling point for customers is that Demandware's software lowers costs, reduces time to market and ensures they're always using the latest and greatest technologies. The big selling point for investors, on the other hand, is that Demandware's Software as a Service (SaaS) model generates healthy profit margins.
All it takes is a quick review of the latest financials to get confirmation of both…
In the last year, Demandware's customer list increased 46%. More and more marquee businesses – like Barneys New York, L'Oreal and Columbia Sportswear (Nasdaq: COLM) – keep choosing Demandware to handle their e-commerce needs.
In 2011, Demandware's gross margins jumped four full percentage points to 64.3%.
Since we're evaluating the company from an investment standpoint, it's worth digging into the profitability metrics a bit more. When we do, we find out that the solid – and rising – margins aren't an accident, either. They're a result of the company's subscription model, which includes a variable revenue-sharing arrangement.
Or as management explains in the S-1 filing, "Customers pay us a percentage of their total gross revenue that is processed on our platform. As part of their subscription fee, our customers commit to a minimum level of gross revenue to be processed… If a customer processes more gross revenue than their committed minimum level, then the customer is required to pay us additional fees."
And guess what? Demandware "typically record[s] overage fees each quarter."
In other words, as its software solutions help customers book more revenue, Demandware books more revenue, too. All without having to provide any additional services or incurring any significant costs.
Such a business model means that the company carries serious earnings potential. Maybe that's why Demandware's two venture capital backers aren't selling a single share yet. Instead, North Bridge Venture Partners and General Catalyst Partners are clinging to 7,203,687 shares each, equal to a 25.7% post-IPO stake in the company.
Cleary, they see a much bigger payday down the road. And based on Demandware's sales momentum – revenue increased 54% in 2011 – and the latest performance for cloud-computing IPOs, I'd have to agree with them.
A Strong Appetite for Cloud-Computing IPOs
Since December, four cloud-computing companies have gone public. And every single one is up in price. Both from their offering price and their first day closing price. So it's not just well-heeled insiders that are profiting. So are everyday investors.
Investors' appetite for cloud-computing stocks appears to be increasing, too. As you can see, the longer each company has been public, the more investors they attract, as evidenced by increasingly higher share prices.
Nevertheless, we need to be careful about Demandware.
Underwriters plan to price shares tonight between $12.50 and $14.50. Yet, based on the average price-to-sales ratio for the most recent cloud-computing IPOs, Demandware is worth about $16 per share. Since IPOs typically surge in price in the first few hours of trading, it's very unlikely we'll be able to buy below that price.
What's more concerning, though, is what happens if we exclude the outlier in our comparison group: Jive Software (Nasdaq: JIVE). It trades at a lofty price-to-sales ratio of 19.5. And without its inclusion in our average calculation, fair value for Demandware drops to about $8.25 per share.
Bottom line: Demandware promises to be well received on Wall Street. And while I do believe the company deserves a premium valuation based on its strong earnings potential, I wouldn't be willing to pay more than $20 per share to own the stock right now.
Ahead of the tape,
Louis Basenese
| | |
| --- | --- |
| | Louis Basenese helped direct over $1 billion in institutional capital at Morgan Stanley before launching out as an independent analyst and co-founding one of the web's largest financial publishers. Learn More >> |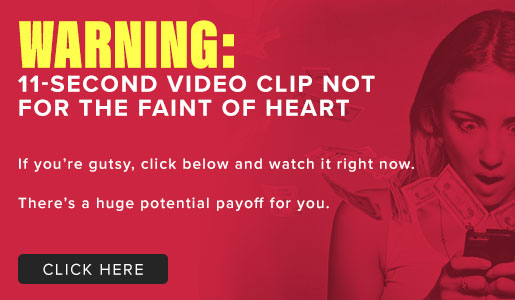 Comments (1)