Wall Street doesn't exist to help the average American profit. It exists to profit from the average American.
And today we got the first official confession of this mortal sin courtesy of "The Goldman Letter."
In an op-ed piece for The New York Times, Greg Smith, a Goldman Sachs (NYSE: GS) lifer, resigned. And he made sure there wouldn't be any room to question why…
The culture at the 143-year-old New York investment firm is the most "toxic and destructive" it's ever been, he said. "It's purely about how we can make the most possible money off of [clients]."
Already, the spin-doctors are spinning…
In a statement, Goldman Sachs said, "We disagree with the views expressed, which we don't think reflect the way we run our business."
Instead, the firm insists a single tenet underpins its operations: "In our view, we will only be successful if our clients are successful."
Sorry guys, we're not buying it.
We founded Wall Street Daily a year ago with a crystal clear mission – to be truth tellers in a world of habitual liars. And the painful truth is, Wall Street's relationship with its clients has always been parasitic. Not symbiotic.
Heck, even Warren Buffett alluded to it, saying, "Wall Street is the only place that people ride to in a Rolls-Royce to get advice from those who take the subway."
But Smith's letter is much more telling than Buffett's observation. As Bloomberg notes, it represents "the first serving insider to openly criticize the firm."
What's more, his comments about life on the "inside" can't be ignored.
You see, Greg Smith can't be dismissed as a rogue employee. To the contrary, he appears to be a model one.
He entered the ranks 12 years ago as a summer intern. He was "concerned with learning the ropes" – something he must have done with acumen, considering he was ultimately advising clients with "a total asset base of more than a trillion dollars."
Smith can't be dismissed as some intellectually inferior individual, either – one that somehow "misunderstood" the repeated references to clients as "muppets." Not with a Stanford degree and a Rhodes Scholar national finalist designation on his resume.
And he certainly can't be marginalized by engaging in a nasty battle of "Smith-Says, Goldman-Says." Not when we have outside evidence supporting the accusations he leveled against the firm.
For example, take the charge that Goldman Sachs employees were regularly promoted for executing on the firm's "axes." Or as Smith says, "Persuading your clients to invest in the stocks or other products that we are trying to get rid of because they are not seen as having a lot of potential profit."
In case you forgot, Goldman Sachs paid $550 million to settle a lawsuit in 2010 for "allegedly" doing just that. Specifically, misleading investors into toxic collateralized debt obligations (CDOs).
Of course, the settlement included the standard disclaimer that Goldman didn't admit or deny the allegations. Just like every other Wall Street settlement does. But we know better. (Guilty as charged.) Even if Wall Street thinks we're naïve.
Bottom line: Smith's confession confirms our worst fears – that Wall Street's not out to help us. It's out to profit from us.
Smith ultimately hopes his letter will be "a wake-up call" to Wall Street to "make the client the focal point of your business again."
Amen, brother! It is indeed time for Wall Street to repent and forsake its wicked ways. Otherwise, there's no chance we'll ever trust them again.
Ahead of the tape,
Louis Basenese
| | |
| --- | --- |
| | Louis Basenese helped direct over $1 billion in institutional capital at Morgan Stanley before launching out as an independent analyst and co-founding one of the web's largest financial publishers. Learn More >> |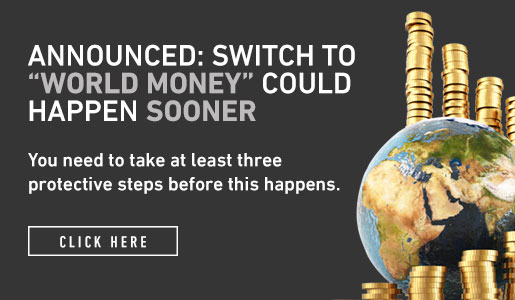 Comments (3)