Barely a day goes by when I don't hear about, talk about, or actually use Google (Nasdaq: GOOG)… such is the massive presence that the tech behemoth now has in everyday life.
Though it started out as a mere search engine, Google is – and has been for some time – relentlessly extending its reach far beyond its roots. The company is dipping its massive corporate toes into many other businesses, like its hugely successful and rapidly growing Android operating system for smartphones… Google Wallet in the mobile payment market… its Google Assistant voice-recognition technology… and Google TV.
But what might not occur to you is that despite all this growth, Google is also getting greener…
Why Google Loves Windy Days
As Google grows, so, too, does the amount of renewable energy it uses.
In 2010, for example, just under 20% of Google's power came from renewable sources. But last year, that number climbed to 30%.
Specifically, Google has branched into solar and wind power. To date, it's invested $917 million in the two areas. And although the investment is heavily skewed in favor of solar ($622 million versus $295 million), don't be fooled. Google's main focus is on wind.
Why? It's a no-brainer…
Because Google sucks up almost 2.3 million megawatt-hours of electricity per year to run its massive data centers, it obviously wants greater energy efficiency. Wind power provides that, since, as Bloomberg says, wind power is 50% cheaper than solar.
As Associate Director of HIS Emerging Energy Research, Matt Kaplan, tells BusinessWeek:
"Wind energy is the lowest-cost form of renewable energy available now in the United States. It's become a much more mature form of renewable energy and it's now seen as almost a mainstream power generation. That wasn't the case three to four years ago. The industry has made a lot of strides."
But it wouldn't have happened without a helping hand from Uncle Sam…
Investing in American-Made Wind, Not Foreign Oil
Much of the incentive for companies like Google to use wind power is down to government subsidies. For example, businesses that use wind power for their electricity generation are entitled to generous tax credits.
It's helped the industry grow to the point where the Global Wind Energy Council says there's now enough capacity (41 gigawatts) to power 12 million U.S. homes.
And for Google, this cost benefit is playing out. Quoted in BusinessWeek, Google's data center manager, Gary Dimasi, reveals:
"In the Midwest, you're seeing $30 to $50 per megawatt hour for wind, and solar is typically two to three times that."
The company is also funding large wind projects in the Mojave Desert and Oregon.
In terms of production, wind trumps solar, too, according to Amy Grace at Bloomberg New Energy Finance, with an average-sized wind project producing 80 to 100 megawatts of electricity, compared with just five megawatts for a similarly sized solar project.
While wind power might not be as exciting or headline-grabbing as Google's technology ventures, it nevertheless plays a crucial part in the business. And the fact that Google is pumping so much money into the industry proves it.
Not only does wind power keep the lights on and the generators running at its mammoth data centers, the higher production and cost efficiency over other forms of alternative energy is music to Google's ears.
Best regards,
Martin Denholm
| | |
| --- | --- |
| | Martin Denholm boasts a wealth of experience in the financial publishing industry. Over the past 15 years, he's worked as an investment analyst, senior correspondent, and managing editor for many stock and options newsletters, e-letters and websites, covering a wide range of sectors, industries, and companies. Learn More >> |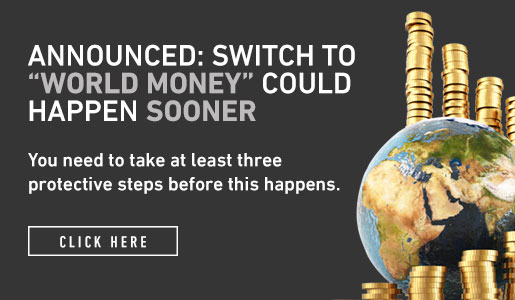 Comments (1)