This is truly the euro crisis that never ends!
Yesterday, the U.S. stock market opened sharply lower because of more fears of a "disorderly default" by Greece. The Institute for International Finance (IIF) warned that the ripple effects could force Italy and Spain to seek aid.
Well, duh. Pundits didn't label this a debt "contagion" by accident.
But let's be real.
It's been almost two entire years since Greece received its first bailout package. It's safe to say that by now the market's expecting – and pricing-in – a full-blown default by Greece.
So, let's get it over with already!
I know that sounds like dangerous advice. But after viewing the latest research from Barclays, I'm convinced it's the right move. Let me explain…
There is Life After Default
If Greek defaults on its sovereign debt, it wouldn't be the first time.
Incidentally, the country carries the unique distinction of being the world's first sovereign default. In the fourth century BC, 10 Greek municipalities defaulted on borrowed funds from the Temple of Delos.
And it's also a serial defaulter. Greece has defaulted five times since 1800, most recently in 1932.
Clearly, Greek's own experiences reveal there is, indeed, life after default. So what's the country waiting for?
Well, if its leaders are afraid a default won't be tolerated in modern times, they need to consider the most recent examples set by Russia and Argentina…
In 1998, Russia defaulted on $40 billion in local debt. Within two years, its economy was growing by double-digit rates. And it continued to do so for the better part of a decade under Vladimir Putin's leadership.
In late 2001, Argentina defaulted on $95 billion in debt. Yet, by the end of 2002, its economy returned to growth. And it continued growing for eight straight years.
Let the Weak Fail… and the Strong Grow
A recent analysis by Barclays, which charts the world's key governments by debt and deficit to GDP, is also instructive.
As you can see, Russia and Argentina rank among the more financially sound. Meanwhile, the countries dominating the headlines today – Greece, Ireland, Italy, Portugal, France and even the United States – rank as the weakest.
Bottom line: As Howard Davies, a former U.K. central banker and financial regulator, says, "It's too late for Greece [to avoid default]." So let's pull off the Band-Aid already and get it over with.
It won't be painless or even remotely enjoyable. But it's necessary if Greece ever wants to get its financial house in order and its economy growing again.
Ahead of the tape,
Louis Basenese
| | |
| --- | --- |
| | Louis Basenese helped direct over $1 billion in institutional capital at Morgan Stanley before launching out as an independent analyst and co-founding one of the web's largest financial publishers. Learn More >> |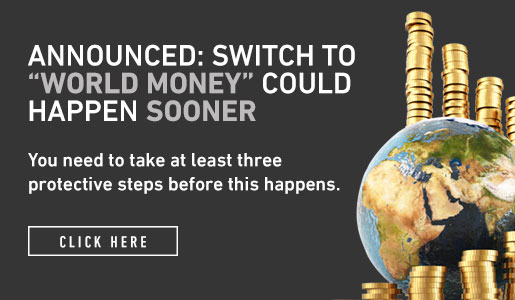 Comments (1)