Barking orders into your phone and watching it complete tasks accordingly won't be exclusive to iPhone 4S owners anymore.
Yes, we've seen a fair number of competitors to Apple's (Nasdaq: AAPL) personal assistant app, Siri, crop up recently.
Evi and Dragon Go!, for instance, leverage Nuance Communications' (Nasdaq: NUAN) voice recognition technology, just like Siri. But both fall short of Siri's ability to integrate seamlessly with native applications in Apple's iPhone operating system.
Tell Siri to schedule an appointment for lunch on Friday, and it wouldn't only launch the Apple calendar app and fill in the appropriate fields, but also inform you that a previous engagement had already been scheduled.
Say the same to Evi and Dragon Go!, and the best you'll get is your speech entered into a web browser search page.
But thanks to Google (Nasdaq: GOOG), there might be hope for Android users after all…
Enter Google's "Assistant"
Back in December, I discussed rumors that a Google-developed Siri competitor was in the works. Codenamed Majel – after the actress best known for the "Star Trek" computer voice – the app was originally thought to be released early this year.
Now, reports indicate that Google is indeed gearing up to release new voice control software. But it's slated for release at the end of the year. And instead of Majel, Google is reportedly going with the more straightforward (yet appropriate), "Assistant."
The latest news originates from unnamed TechCrunch sources. From what's "known" at this time, though, the application would be the closest competitor to Siri that Android users have seen so far. So we can expect Assistant to play nice with Android's native applications.
The difference here is that Google would likely leverage its ability to track your activity to develop a more personalized experience. In other words, Assistant would get to know you on a much higher level than Siri.
Sounds promising, for sure. But it's this next feature that's seriously piqued my interest…
Breaking New Ground
When I first discussed Dragon Go!, which is developed by Nuance Communications, I said that the best way for the app to successfully take on Siri would be to go beyond integrating with native applications.
That way, any application you download to the device could potentially be controlled with your voice. Not just the apps that were originally installed and supported.
As I said back then:
"Personally, I'd like to see Nuance find a way to integrate Dragon Go! with any application downloaded to the device. That would easily make it the voice app to beat."
Well, if TechCrunch's source proves to be accurate, that's exactly what Google plans to do with Assistant. By opening the application programming interface (API) up to developers, any Android application or website could be tweaked to work directly with Assistant.
Ideally, if enough developers were to jump on board, eventually you'd be able to explore all of the apps on your device without touching the screen at all.
Of course, until we see official word from Google, we're carefully filing this development in the rumor category.
However, considering that such a breakthrough in voice control technology would likely result in a huge Siri update, as well, let's hope that the speculation holds merit.
Good investing,
Justin Fritz
| | |
| --- | --- |
| | Justin Fritz joined the financial publishing business seven years ago (after a brief two-year stint teaching seventh-grade English). He served as Wall Street Daily's Executive Editor for three years. He also worked as Senior Writer, focusing mainly on technology and biotech coverage. Learn More >> |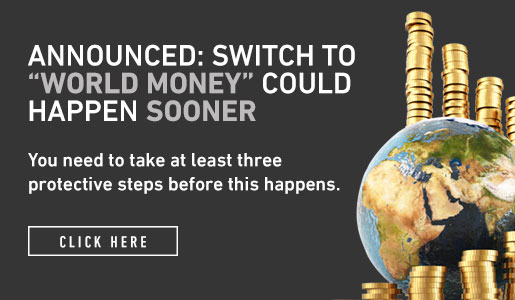 Comments (1)