If I told you that the national rate of U.S. home ownership dropped by 1.1% (to 65.1%) between 2000 and 2010, you might not think too much of it. I mean, it's "only" 1.1%, right?
Not so fast. That seemingly small decline was actually the largest since the Great Depression, according to the U.S. Census Bureau.
So if I then said that the real estate sector represents one of the best ways to beef up your small-cap portfolio, you might think I'm writing to you while sniffing large amounts of illegal substances.
But, in all sobriety, that's exactly what I'm saying. Allow me to explain…
The Renter Society
If you read my column on Tuesday, you'll recall me talking about how the massive amount of U.S. student debt is affecting home ownership levels. Specifically, I noted that:
"Since the real estate market peaked in 2006, the number of homes owned has dropped by over 200,000 per year, despite the fact that home prices have slumped by one-third nationally since that time."
So where have those would-be homeowners gone instead?
Answer: Into the rental market.
As I mentioned, "the number of rented households has grown by almost 700,000 per year."
Which has proven very lucrative for the Real Estate Investment Trusts (REITs) that own rental property, because they're scooping up the profits from all the additional renters.
Why the Outlook is Rosy for Small-Cap REITs
When the real estate market peaked and then crashed, the last thing the sector needed was the financial crisis to add to the misery.
The carnage hammered large-cap and small-cap REITs alike. But the sector has slowly battled back – and as is typically the case coming out of downturns, small-cap stocks are leading the way forward ahead of their large-cap counterparts. In particular, there are a few forces working in favor of small-cap REITs at the moment…
Initial signs that the broader economy is recovering, with 3% annualized GDP growth during the last quarter and an improving employment picture.
A growing consensus that the housing market will finally bottom out in 2012. This is attracting investors looking to buy real estate investments at lows.
Stifled by today's low yield environment in Treasuries, CDs and money market funds, investors are hunting for income elsewhere. That makes dividend-yielding stocks like REITs an attractive bet.
REITs are not only taking advantage of the broader market rally in 2012, they're benefiting from particular strength in the small-cap area. The Russell 2000 small-cap index is already up 10.5% this year.
One of the leading small-cap REITs is the IQ U.S. Real Estate Small Cap ETF (NYSE: ROOF).
It was the first ETF to offer direct exposure to small-cap REITs that make up the U.S. Real Estate Small Cap Index. And despite only launching last June, it's already outperforming both its industry and larger-cap peers.
As small-cap stocks have started 2012 on a roll, ROOF has jumped 10.8% jump so far this year. That handily beats the SPDR DJ Wilshire REIT ETF (NYSE: RWR) and the Vanguard REIT ETF (NYSE: VNQ), which are each up 6.3%.
What's more, the beauty of REITs is that they're obligated to pay out a big chunk of their income to shareholders in the form of dividends, so they're eligible for federal tax breaks. ROOF currently boasts a yield around 6.5%.
Keep in mind that this is just a starting point for your own research. But if you're looking to tap into the current strength among small-cap stocks at the moment – and grab healthy yields in an outperforming area in the process – you could do worse than small-cap REITs.
Best regards,
Martin Denholm
| | |
| --- | --- |
| | Martin Denholm boasts a wealth of experience in the financial publishing industry. Over the past 15 years, he's worked as an investment analyst, senior correspondent, and managing editor for many stock and options newsletters, e-letters and websites, covering a wide range of sectors, industries, and companies. Learn More >> |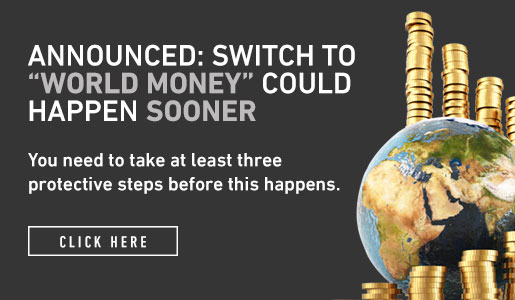 Comments (2)