It's become the go-to strategy for languishing tech companies: When out-innovated, claim patent infringement.
One of the latest to enter the patent-enforcement fray is Yahoo! (Nasdaq: YHOO).
The company served notice this week that it intends to force Facebook to pay licensing fees for several patents central to the social network's business.
Yahoo! may be a relic of the previous internet generation, but it nonetheless owns thousands of patents. Far more than even Google (Nasdaq: GOOG) or Facebook.
While the specific 10 or 20 patents in question haven't been named, Yahoo! told The New York Times that they cover "advertising, personalization of websites, social networking and messaging."
If such vague terms are any indication, this move by Yahoo! looks to exemplify the common trouble with the patent system and its treatment of software.
The history of the patent system is long and complicated, and so is its current relationship to the computer industry. But here are a few of the basics…
The Progress of Common Sense and Obvious Arts
True inventors deserve to benefit from their ingenuity, of course. That's precisely why patents exist: to ensure the profitability of invention. As laid out in Article 8 of the U.S. Constitution:
"Congress shall have power . . . To promote the progress of science and useful arts, by securing for limited times to authors and inventors the exclusive right to their respective writings and discoveries."
So what exactly counts as a discovery? One of the ways the patent office decides is by asking whether it's "non-obvious" – which is just another way of saying "inventive."
But in the software industry, this requirement has been frequently misapplied, having the reverse effect of what was originally intended.
Instead of patents being issued for all those truly non-obvious ideas – the ones that "promote the progress of science and useful arts" and actually deserve protection – patents are being issued for the most basic, simple, common-sense and obvious ideas.
For example, Amazon (Nasdaq: AMZN) has patented "one-click" purchasing – the ability for the customer to make a purchase with a single click. Convenient, sure. But is such a thing deserving of patent protection? Obviously we would like to all make our purchases with one click and not 20. That's just common-sense.
Similarly, Microsoft (Nasdaq: MSFT) challenged patents in Google's Android operating system, forcing manufacturers like Motorola (NYSE: MMI) to pay a licensing fee for every phone sold – generally in the $5 per phone range. That adds up to so much money that some estimates state that Microsoft earns five-times more income from Android phones than it does from its own Windows phones.
Now, had Android really stolen ideas from Microsoft, the enforcement would be entirely fair. But court documents reveal that the patents are downright mundane.
One patented "technology," for example, is for "generating meeting requests and group scheduling from a mobile device." Does easily getting people together at a specified date and time from a smartphone seem ingenious to you? Of course not, it's what we obviously want our phones to be capable of – without enforced limitation by the patent system.
Patent Trolls Under Every Bridge
The list of such "non-obvious" innovations for which software patents are claimed, issued, purchased and enforced goes on and on. Wheeling and dealing in them has become so common, that the industry's come up with a term of endearment for the strategic misuse of patents: "patent-trolling."
The idea is this: Buy and issue as many patents as possible – either to claim infringement against other companies, or to use them as a preemptive defense against claims against your own company.
This sort of "patent-trolling" has led tech companies everywhere to spend exceedingly large sums on patent defense. Last year, Google bought over 1,000 patents from IBM to prevent future lawsuits. Apple and Microsoft teamed up to pay over $6.5 billion for 6,000 patents from Nortel.
It's no wonder patents have turned into a major factor when considering any sort of tech investment.
There's no doubt that consumers, producers and our economy as a whole would be better served seeing those billions invested into new innovations, rather than spent on lawyer repellent.
Current software patents not only harm large corporations by diverting resources from valuable enterprise, they also harm small, innovative companies that don't have the money to license simple software features and can't afford to patent their own.
Those small companies or individuals focused on innovation are exactly the kind of inventors the authors of that Constitutional article had in mind to protect. So if you're a start-up or an entrepreneur and have barely enough cash to pay yourself or your employees? Tough luck.
Without a patent-hoard, your defenses are down, and an infringement suit could hit you at any time for a patent you were never even aware of having infringed upon. Talk about having no incentive to invent.
Microsoft and Yahoo! can't be blamed, of course. Any executive or investor in a patent-rich company wouldn't do any differently. It's the system that's broken. And until it's fixed, we should expect only more of the same.
Ahead of the tape,
Matthew Weinschenk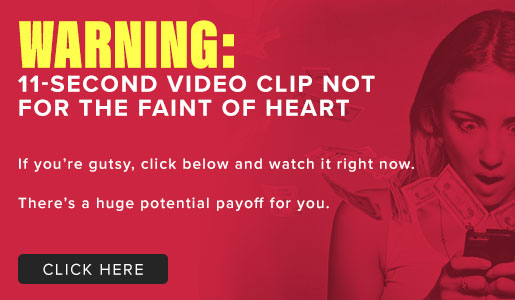 Comments (1)