I stood at the pump in the bone-chilling wind for what seemed like ages.
But by the time the gas tank was full, the frigid temperature wasn't the only thing that left me cold and numb. I slinked away with a $60 dent in my bank account, cursing the fact that it had "only" cost $55 to do the same thing a couple of weeks earlier.
This situation is playing out at gas stations across America, as drivers come to terms with an 8% spike in prices since the calendar flipped to 2012. With the price per gallon having dropped from a national average of $3.50 per gallon October to $3.25 right at the end of last year, we're now back to paying an "average" of $3.52, according to the U.S. Energy Information Administration.
Of course, folks in places like California and Chicago are paying significantly more.
It's one of those classic "giveth and taketh away" kind of situations. For many people pleasantly surprised that the mild winter has lowered their heating bills, the price shock at the pump has offset those savings.
And if the current pace continues (keep in mind that gas prices historically rise in the run-up to the summer), we'll hit a wallet-bashing $4 per gallon by May.
So why is this happening?
Blaming the Middle East for Higher Gas? Take a Closer Look…
It was around this time last year that gas prices began to climb. From a little over $3 per gallon, the price rocketed up to $4 by early May.
But that was hardly surprising, given the explosive geopolitical situations in the Middle East, as fierce uprisings occurred in Tunisia, Egypt and Libya.
This year? A similar story… but with different players. The 2012 version of the "Arab Spring" features widespread violence in Syria, plus Iran yet again rattling its nuclear saber. In retaliation to sanctions on its oil exports as a result, Iran is threatening to shut down the critical Strait of Hormuz, which transports about one-fifth of the world's oil. That's in addition to ongoing instability in other nations in the region.
But if you're blaming rising gas prices solely on these issues, you're missing the full story. While these issues are clearly inflationary factors in oil and gas prices, they don't fully explain the current rise in U.S. gas prices.
Particularly since fuel demand in the United States is actually "as low as it's been since April 1997," according to Tom Kloza, Chief Oil Analyst for the Oil Price Information Service, quoted in BusinessWeek.
So why the heck are we paying more to fill up our tanks? Glad you asked…
Two Reasons Why Gas Prices Are Rising
Kloza identifies two key reasons for the fuel price spike:
Hedge Fund Investment: Remember how massive oil market speculation sent the price rocketing to an all-time high around $140 a barrel back in July 2008? Well, the market's hedge fund heavyweights are at it again, pouring $11 billion into bullish gasoline futures since the start of 2012. Kloza says they've established "record net long positions in each of the past three weeks."
Pressure on Refineries: Ever heard of the "crack spread?" It's not some awkward yoga position… rather, it refers to the difference between what it costs an oil refiner to buy crude oil and what it costs to then "crack" the oil down into useable gasoline and sell it. And with oil prices having bounced from $75 a barrel in early October to $101 today, many refineries are struggling and have consequently cut back their output. So it then becomes a simple supply and demand issue: less gasoline production = higher prices.
Going forward, the United States is at an interesting crossroads with regard to gas prices.
At the moment, elevated gas prices are threatening some of the so-called "green shoots" of recovery. For example, lower unemployment numbers, a climbing stock market, higher payroll figures, encouraging signs that the real estate market has hit a bottom and rising consumer confidence.
But the catch-22 is that an improving economy could also lead to higher gas prices, due to increased demand for goods and gas usage, plus more people traveling as we approach spring and summer.
Add in the ongoing strong demand for oil and gasoline in emerging markets and the precarious, unpredictable Middle East situation and you have the ingredients for higher gas prices ahead.
Time to dust off the ol' bike, methinks.
Best regards,
Martin Denholm
P.S. Fire up your typing fingers and have your say. What's your take on the oil/gasoline industry? What are prices like in your area? And at what point would higher prices begin to affect your lifestyle (if they haven't already)?
I'd love to hear from you on this topic, or any other article. Sound off in the comments section below, or you can join us on our Facebook or Google+ pages and chime in there.
| | |
| --- | --- |
| | Martin Denholm boasts a wealth of experience in the financial publishing industry. Over the past 15 years, he's worked as an investment analyst, senior correspondent, and managing editor for many stock and options newsletters, e-letters and websites, covering a wide range of sectors, industries, and companies. Learn More >> |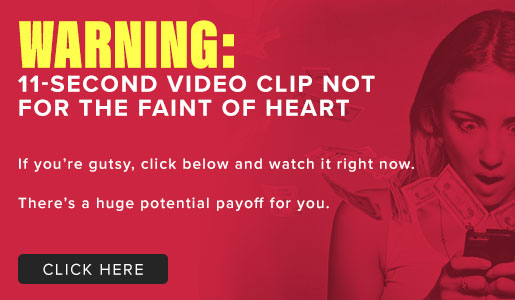 Comments (1)