This morning, I attempted to log on to my healthcare savings account – a completely fruitless exercise, as it turned out.
Because I seldom go to the doctor and rarely use the account, I hadn't logged on in many months. Which, of course, means bad business for my long-term memory.
So unsurprisingly, not only had I forgotten my username, I'd also forgotten my password.
No doubt you've experienced this situation, too. What with all the personal accounts, websites and applications that we use these days, you're bound to forget a username or password now and again.
It's one of the many irritating problems of modern times…
But scientists in Taiwan are developing cutting-edge technology that saves you from trying to remember whether your password is your first dog's name, your favorite football team, or your wife's preferred shampoo.
Will it finally mean an end to the frustration of being unable to access one of your accounts?
The answer lies within…
You Don't Need a Memory… Just a Pulse
Just as everyone has unique fingerprints, we all have unique heartbeat patterns, too. So unique, in fact, that according to Gizmodo, the pattern never repeats itself.
And just as fingerprints are already used to unlock keypads and doors, new technology could allow people to use the equally failsafe method of using your heartbeat as a password.
The groundbreaking work is happening at the National Chung Hsing University in Taiwan. Scientist Chung-Liang Lin and his team have devised a system where they basically "decode" a heartbeat, and then encrypt it, so it can be used to unlock data.
The process involves programming a person's unique heartbeat into an electrocardiograph (ECG) and then storing it. Using the pattern, the researchers are able to turn the data into an encrypted passcode, naturally exclusive to that person.
The user – this is where we come in – can then log into a device using their own unique heartbeat, transmitted through their palm or fingertip.
Pretty wild stuff. And it makes me hopeful for a password-free future.
Though I wish I'd been able to use that method this morning. As it was, the only thing that affected my heartbeat was the frustration of forgetting my darn login details!
Best regards,
Martin Denholm
| | |
| --- | --- |
| | Martin Denholm boasts a wealth of experience in the financial publishing industry. Over the past 15 years, he's worked as an investment analyst, senior correspondent, and managing editor for many stock and options newsletters, e-letters and websites, covering a wide range of sectors, industries, and companies. Learn More >> |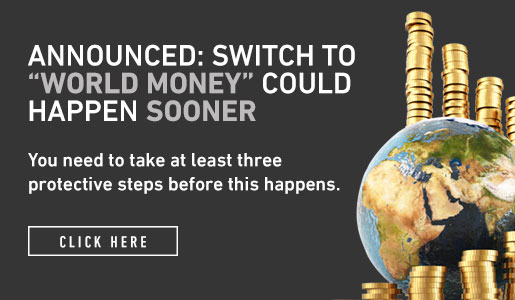 Comments (1)