Shipping rates are down. Way down. Having dropped 54% in the last three months, the Baltic Dry Index suggests that something is out of whack with supply and demand in the shipping industry.
And whenever prices of any product move that much – and that quickly – there must be some dislocations in the markets that offer an opportunity for profit.
With shipping rates falling off a cliff, there's one part of the shipping industry that's actually benefited, posting profits higher than it did during the 2008 economic peak. Even more important, it looks like these profit trends should only continue.
You see, while the decline in shipping rates suggests a slowing of the economy, the other economic numbers we've seen suggest otherwise.
Part of this discrepancy comes from the supply side of the equation – i.e., there are too many ships, as opposed to too few goods needing to be shipped.
In fact, if you look at a particular type of ship – containerships – you'll see that shipping activity is up substantially.
According to data from the Port of Los Angeles – the most active port in the United States – the loads on containerships for December jumped 7.32% over the previous year.
Here's the interesting part: While containership rates are down and container shipping volumes are up, the supply of the containers themselves hasn't grown. And, in turn, the rates to lease those containers have risen.
Standardized shipping containers – also known as "intermodal containers" – have had a greater effect on your life than you'd expect.
Prior to the standardized container, unloading a fully packed cargo ship could take a week. Now, a crew of six can unload 3,000 containers from a ship in 48 hours. And a ship's space can be used much more efficiently, to boot.
Without shipping containers, global trade and manufacturing would be a fraction what it is today – roughly 90% of goods shipped today are shipped in such containers.
As for the actual ownership of these containers, shipping companies themselves own 60% of the containers in use. The other 40% are owned and leased by a handful of container-leasing companies.
Fortunately for those companies, the shortage of containers has made for good business.
The "box to slot" ratio, which measures the number of containers versus the spaces on container ships, has fallen from 3-to-1 to 2-to-1 since 2000, an all-time low, according to data from Alphaliner.
If two containers for every slot seems high, remember that this includes every container not only on ships, but sitting in ports, on trucks, at factories and more.
In the last two years, container-leasing rates have risen 40%. The cost to buy a container has risen 130%, according to numbers from TAL International Group (NYSE: TAL).
Accordingly, the CEO of TAL told Bloomberg, "We're seeing perfect conditions."
As such, the stocks of the few companies leasing containers have posted strong gains over the last year. Take a look:
Even assuming new containers will be built and enter the market, these conditions should persist if the global economy maintains any sort of growth thanks to a multiplier effect. According to analyst, Helane Becker, an increase in global GDP leads to container demand growth by two or three times.
You essentially can't go wrong with the stocks of any of these container companies. Each has utilization rates – the number of their containers in use – of over 98%. Typically these companies lock customers into long-term contracts, so sales are highly predictable.
Here's a rundown of the relevant stock figures:
Now, there's two different ways I suggest you play this industry…
With expected net income growth of 107% over the next year and one of the highest profit margins, CAI International (NYSE: CAP) has the highest chance to post a big gain over the next few months. Of course, it doesn't have dividend and is more volatile, being a small-cap stock.
Also expected to double earnings over the next year is TAL International.  As a much bigger company with a hefty dividend, consider TAL as the safer play, with a little less upside but less downside, too.
As long as the global economy doesn't tank, shipping containers should deliver healthy growth on the back of this worldwide shortage.
Ahead of the tape,
Matthew Weinschenk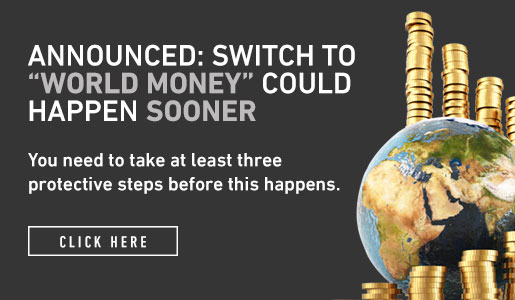 Comments (3)