Anyone who knows me is aware that I'm not exactly the liveliest guy on the face of the planet first thing in the morning.
But I had an enlivening wake-up call earlier today as I scrolled through the news. And it was courtesy of a headline-grabbing statement from European Commission Vice President, Neelie Kroes.
The morning after Greek politicians had worked through the night in a desperate attempt to reach a deal on a revised austerity package – and as Greek public sector workers went on strike in protest at the cutbacks – Mrs. Kroes turned up the heat.
Dutch Destroyer
Speaking to Dutch newspaper, Volkskrant, Kroes has had enough, stating:
"What's a man overboard? It's always said that if you let one country get out [of the eurozone], or ask it to get out, then the whole structure collapses. But that's simply not true."
Translation: "To heck with Greece. If those guys can't strike a deal, why not just boot them out of the eurozone and be done with it? No big deal."
As I mentioned yesterday, patience is understandably wearing thin with Greece's constant stop-start negotiations and what many see as messing around.
As Kroes elaborated:
"The Greeks have to realize that we Dutch and Germans can only sell emergency Greek aid to our taxpayers if there's evidence of good will."
She's right.
I mean, if someone owed you money and wasn't making a serious effort to lower his debts, yet continued to ask for more funds, what would you tell him?
If that person is Alexis Tsipras, leader of Greece's left-wing coalition party, Syriza, he doesn't care for your apprehensions. He's argued for Greece's debts to either be written off entirely, or, if not, to defer repayments for another three years. And this is after private sector lenders have already agreed to write off around 70% of the money that Greece owes them as part of the 130 billion euro second bailout package.
Personally, I admire Kroes' tough talk. But was it too tough?
Divided and Desperate
In saying that it's okay to kick Greece out of the eurozone if it fails to agree on an austerity package, Kroes is merely voicing what an increasing number of beleaguered Europeans feel.
But the drawback of her blunt, "who cares if we lose Greece" rhetoric breaks rank with the official "party line" from her fellow European officials. And it merely underlines the serious divisions that have plunged the eurozone into such chaos in the first place.
Case in point: Kroes' own boss, European Commission President, Jose-Manuel Barroso, said he wants to see Greece in the eurozone, not out of it. And German Chancellor, Angela Merkel, says she won't be part of any movement that forces Greece out of the eurozone. This despite a budget deficit that continues to rise (159% of GDP) and an economy that continues to shrink (Greece has endured four straight years of recession, as its economy has contracted by 12% over that time, according to the BBC).
With a record like that – and Greece's ongoing dilly-dallying into the bargain – surely Barroso can't be serious about wanting Greece to stay. I think he's paying some major political lip-service there.
At this point, it's about damage control and the ramifications for Europe – and the rest of the world – if a Greek debt default brings the eurozone down. Increasingly, it's not so much about wanting to keep Greece in the fold… but the awful consequences if it's not and this debacle morphs into something even messier. Pick your poison.
But even if Greece does come to an austerity agreement and gets the next bailout package, what then? Honestly, I'm not sure if anyone has a clue.
As I said yesterday, though, I sympathize greatly with ordinary Greeks who are suffering at the hands of their inept political leaders. For more on their views, check out this video.
Best regards,
Martin Denholm
| | |
| --- | --- |
| | Martin Denholm boasts a wealth of experience in the financial publishing industry. Over the past 15 years, he's worked as an investment analyst, senior correspondent, and managing editor for many stock and options newsletters, e-letters and websites, covering a wide range of sectors, industries, and companies. Learn More >> |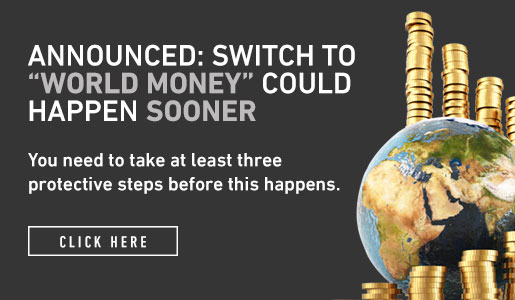 Comments (1)