In yesterday's column, I revealed a lower-risk way to get paid while we wait for natural gas prices to definitely rebound off of decade-low levels. But I also alluded to a potentially more lucrative trade.
The method I hinted at is underscored by the recent comments of Chesapeake Energy's (NYSE: CHK) CEO, Aubrey K. McClendon, when he said, "We have committed to cut our dry gas drilling to bare minimum levels."
You see, it's the drilling activity that Chesapeake and other natural gas producers are not going to cut that's most appealing to me. Here's why…
Wet Gas = More Favorable Economics
When McClendon uses the term "dry gas" he's referring to deposits that contain nothing but natural gas. In contrast, wet gas deposits contain liquids like oil and other hydrocarbons (e.g., ethane, propane, butane and isobutene).
In other words, wet gas deposits contain more products for producers to sell. And since the market prices for these other products are considerably higher, it makes the economics of wet gas drilling much more favorable than dry gas drilling.
How much more favorable? Well, producers could possibly triple their returns by focusing on wet gas deposits, according to Bill Holland at energy research firm, Platts.
Given that, is it really a surprise that Chesapeake isn't cutting back its wet-gas drilling, but is instead ramping up efforts? Hardly.
As Chesapeake's Senior Director of Corporate Development, Stacey Brodak, said, "The liquids-rich area of the Marcellus [shale] should experience an increased level of investment in completing new wells."
Nor is it a surprise that other producers are similarly shifting their efforts away from dry gas drilling to wet gas drilling.
So how do we play this pivotal shift? Simple, by investing in the companies providing services vital to wet gas drilling.
The "Pick and Shovel" Path to Profits
The most compelling wet gas opportunities exist in shale rock formations, including the Eagle Ford (Texas), Bakken (North Dakota) and Marcellus (Pennsylvania). And drilling in these formations requires the use of horizontal rigs and hydraulic fracturing or "fracking."
If you have any doubts a massive shift is occurring, this chart should erase them. It shows the number of horizontal and vertical drilling rigs in use since 1991.
As you can see, the number of horizontal rigs exploded to higher levels in the last decade, with the momentum really picking up over the past two years.
Now horizontal rigs account for 58.9% of all drilling activity, up from only 10.6% in 2004, according to the latest rig counts from Baker Hughes (NYSE: BHI).
Mind you, there's no end in sight to this trend.
In an early release of its Annual Energy Outlook, the U.S. Energy Information Administration revealed that it expects shale gas to account for nearly half of our country's annual natural gas production by 2035.
All this leads me to my favorite way to play the decline in natural gas prices: Invest in "pick and shovel" companies in the fracking services space.
That includes companies like Calfrac (Toronto: CFW.TO), C&J Energy (NYSE: CJES), RPC Inc. (NYSE: RES) and a small Pennsylvania company that I just recommended in the latest issue of our premium newsletter, WSD Insider. (To immediately find out what that is, just sign up for a risk-free subscription here.)
They're the ones likely to mint the most profits, as the exploration and production from shale rock formations ramp up over the next two decades.
Ahead of the tape,
Louis Basenese
| | |
| --- | --- |
| | Louis Basenese helped direct over $1 billion in institutional capital at Morgan Stanley before launching out as an independent analyst and co-founding one of the web's largest financial publishers. Learn More >> |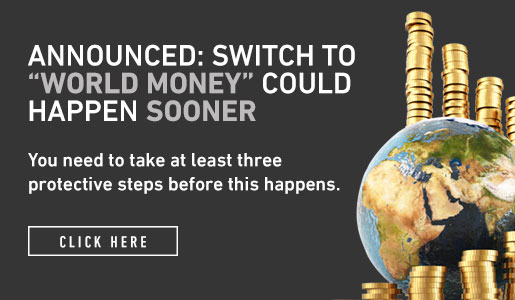 Comments (1)