"The Great Transformation: Shaping New Models" is the grand, optimistic and possibly overzealous theme of this year's World Economic Forum, which gets underway in Davos, Switzerland on Wednesday.
The 42nd annual meeting will feature government leaders from 19 of the G20 countries (40 heads of state/government in total), plus chief executives from some of the world's biggest companies, academics, entrepreneurs, social leaders and media personnel.
Also in attendance: U.S. Treasury Secretary, Timothy Geithner; International Monetary Fund Managing Director, Christine Lagarde; World Bank President, Robert Zoellick; and United Nations Secretary-General, Ban Ki-Moon.
Combined, the attendance is expected to set a Forum record of 2,600 people, all of which are either great ski enthusiasts or dead serious about global transformation.
But based on the track record of previous WEFs, I have to ask: How on Earth are they all going to get on the ski slopes at once?
Excuse my cynicism, but this event seems to get a ton of fanfare every year… yet I don't remember too many hard-hitting solutions or results ever coming from it.
Nevertheless, German Chancellor, Angela Merkel, will deliver the opening address on Wednesday morning, with the stark words from World Economic Forum Founder and Executive Chairman ringing in her ears:
"Capitalism, in its current form, no longer fits the world around us. We have failed to learn the lessons from the financial crisis of 2009. A global transformation is urgently needed."
It's a dictum with which few people would argue. But the crucial question is: How do you go about achieving it?
This year's conference will attempt to answer that by splitting the problem into four areas:
Growth and employment
Leadership and innovation
Sustainability and resources
Social and technological models
Here at Wall Street Daily, we're particularly interested in what comes out of the innovation-based meetings. After all, not only does innovation drive economic growth and employment, it also drives the share prices of the companies who can carve out dominant industry roles.
The World Economic Forum runs until Sunday and I'll report back with any interesting news next week. Assuming the participants can stay off the slopes for long enough, that is.
Best regards,
Martin Denholm
| | |
| --- | --- |
| | Martin Denholm boasts a wealth of experience in the financial publishing industry. Over the past 15 years, he's worked as an investment analyst, senior correspondent, and managing editor for many stock and options newsletters, e-letters and websites, covering a wide range of sectors, industries, and companies. Learn More >> |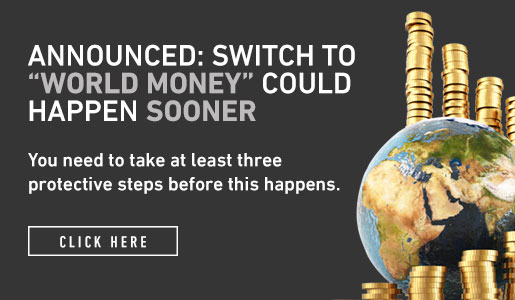 Comments (2)