While the Republican presidential candidates bicker over, well, pretty much everything, they've found at least one thing they agree on: raising fists against President Obama's nixing of the Keystone XL.
Let's grab a front-row seat for the show and Washington's latest scrap…
Keystone Punch-Out
In case you're unfamiliar, the Keystone XL project is a major United States-Canada oil agreement that would supply more oil to America.
First proposed in 2008, it involves expanding an existing pipeline from the oil-rich Alberta tar sands to the Midwestern United States. Keystone would build 1,660 more miles of pipeline that would take oil through Montana, South Dakota, Nebraska, Kansas and Oklahoma, and then onto refineries in Texas.
It would double oil capacity and create thousands of jobs in the construction and oil industries.
But on Wednesday, President Obama put the kibosh on the deal. And with the Canadian government and Republicans having already approved it, uproar ensued.
More oil. More jobs. Less dependence on dodgy Middle Eastern oil resources. So what's the problem? Glad you asked…
Pipeline "Politics As Usual"
It's important to know that Obama hasn't rejected the deal because he doubts the project in its entirety:
"This announcement is not a judgment on the merits of the pipeline, but the rushed and arbitrary nature of a deadline that prevented the State Department from gathering the information necessary to approve the project and protect the health and safety of the American people, as well as our environment."
He's referring to the 60-day deadline that Congressional Republicans imposed at the end of 2011, as part of the compromise over the bitter payroll tax standoff.
And in true "politics as usual" style, the deadline came despite the State Department (which has final say, as the pipeline crosses a foreign border) warning that two months wouldn't be enough time to conduct a full review, amid some legitimate safety concerns.
Namely, the environment…
Keystone Cops?
Always a key consideration in a big energy project, concerns over the environmental impact from the Keystone pipeline are especially heightened here.
The reason for the unusual concern is that oil sands contain bitumen, which is a pollutant on a higher order than most. In addition, oil sands are heavier and more corrosive than crude oil, which puts more pressure on the pipeline.
And further, there are hesitations over the dubious safety record of TransCanada – the company responsible for Keystone.
During Keystone's first year alone, 14 accidents occurred under TransCanada's oversight.
The Nebraska state government, in particular, is deeply worried about the pipeline's proximity to the Ogallala aquifer – a major water source. And the Nebraskan government has already passed a measure that requires state approval of the route before pipeline construction begins.
But all safety concerns be damned, GOP fists are raised for Obama…
The "J" Word
Jobs, jobs, jobs. Some 20,000 jobs, to be exact.
Which, according to TransCanada and the oil industry, is the number of new positions that would be created from the Keystone project. And leveraging that number, some high-profile political names are launching into Obama…
"President Obama is about to destroy tens of thousands of American jobs," said a spokesman for Republican House Speaker, John Boehner.
"This political decision offers hard evidence that creating jobs is not a high priority for this administration," said Tom Donohue, President of the Chamber of Commerce.
"The job creation, economic and energy security arguments are overwhelmingly in favor of building it," said Republican Senator, Dick Lugar.
"How can you say that you are for jobs and reject the largest shovel-ready job in America?" So said Jack Gerard, CEO of the American Petroleum Institute, on FOX News Radio.
According to presidential hopeful, Mitt Romney, "By declaring that the Keystone pipeline is not in the 'national interest,' the President demonstrates a lack of seriousness about bringing down unemployment, restoring economic growth, and achieving energy independence."
But will Keystone really create as many jobs as proponents say?
The State Department puts the job creation figure at just 6,000. And a study from Cornell University's Global Labor Institute rejects the 20,000 number, too. Quoted in Fox Business, it said: "Keystone will not be a major source of U.S. jobs, nor will it play any substantial role at all in putting Americans back to work."
Now, whom do you believe?
Red Mist… Red Tape… But No Black Gold
Personally, it's not surprising that pipeline supporters are latching on to the job issue, as it's an easy argument to make.
But I find it hard to believe that Obama rejected Keystone simply because he wants people to stay jobless, or doesn't take job creation seriously.
Especially in an election year when job creation is arguably the main campaign issue!
The issue here, rather, seems two-fold…
First, the deadline for the project approval set by Republicans was an open invitation to play politics – and a chance for Obama to make a show of force by rejecting the GOP ultimatum. But there are legitimate concerns over safety and environmental issues.
Second, while the Keystone issue has rumbled on, due diligence and a full review is still a legal requirement before approval is granted.
In fact, TransCanada and the state of Nebraska have already discussed a new route, which would alleviate concerns that the pipeline passes through a major water supply location.
But no deal is in place yet, so full Keystone approval can't go ahead without that alternative agreed first.
As it stands, the Keystone rejection doesn't necessarily mean the end of the project. TransCanada can submit a new permit application with a new route.
The downside? Even "expedited" processing could take 12 to 18 months.
Best regards,
Martin Denholm
| | |
| --- | --- |
| | Martin Denholm boasts a wealth of experience in the financial publishing industry. Over the past 15 years, he's worked as an investment analyst, senior correspondent, and managing editor for many stock and options newsletters, e-letters and websites, covering a wide range of sectors, industries, and companies. Learn More >> |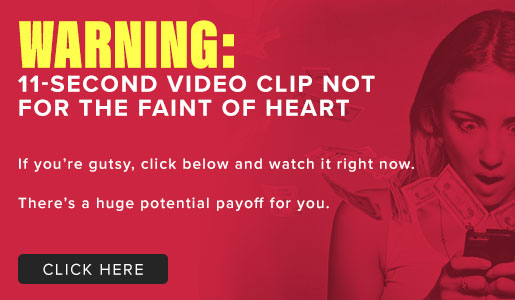 Comments (2)