If you need to use Wikipedia for any urgent research, make sure you do it today – come tomorrow, you'll be clean out of luck.
The company announced today that in protest over SOPA, it will join Reddit and others on Wednesday for an all-day web "blackout" – which means that participating sites will be effectively off-line and inaccessible.
The move comes as the firestorm over a highly controversial internet piracy bill in Washington gathers pace.
As I reported yesterday, the Stop Online Piracy Act (SOPA) is the latest "brainwave" from Congress, as it attempts to crack down on rogue companies and websites from illegally publishing or selling copyrighted material.
But rather than take a fine brush to what is a complex issue, America's politicians have dug out the biggest, fattest one they can find and made an absolute mess.
I won't repeat the main points of the bill here again, but needless to say, a host of web and social media companies are in a panic about the ramifications from what seems broad and flawed.
Quoted on the BBC, Wikipedia founder, Jimmy Wales, states:
"Proponents of SOPA have characterized the opposition as being people who want to enable piracy or defend piracy. But that's not really the point. The bill is so over broad and so badly written that it's going to impact all kinds of things that don't have anything to do with stopping piracy."
As for the bill's supporters, there are some heavy-hitters involved…
Reining in the "Rogues"
The U.S. Chamber of Commerce… the Motion Picture Association of America… the American Federation of Musicians… the Directors Guild of America… and the Screen Actors Guild.
All of them are united in their support of SOPA.
Naturally, they don't want companies and websites to steal, knock-off, redistribute and sell their copyrighted work for free or discounted prices. Nothing wrong with that.
Labeling these "rogue" sites as "the dark side of the internet," Maria Pallante, Register of Copyrights, states:
"The internet harbors a category of bad faith actors whose business models consist of infringing copyright in American books, software, movies, and music with impunity."
She and other proponents of SOPA claim that hard-hitting new laws are necessary to arrest the damaging proliferation of online piracy.
No argument there. But it's the way these new laws are being written that is causing such emotion.
That, and the main stage features Rupert Murdoch, head of News Corporation, versus President Obama and Google (Nasdaq: GOOG).
Murdoch's Red Mist
Murdoch's fingers must be numb, given the amount of angry tweeting he's done over the past couple of days.
His hackles were raised on Saturday when the Obama administration released the following:
"While we believe that online piracy by foreign websites is a serious problem that requires a serious legislative response, we will not support legislation that reduces freedom of expression, increases cyber-security risk, or undermines the dynamic, innovative global internet."
In other words, the measure that allows interference of the Domain Name System (DNS) is wrong. And according to Congressman Lamar Smith – one of SOPA's sponsors – that measure will now be dropped.
But as a SOPA supporter who wants strict laws against copyright infringers, Murdoch tweeted a condemnation of the administration's stance:
"So Obama has thrown in his lot with Silicon Valley paymasters who threaten all software creators with piracy, plain thievery."
Not content with going after Obama, Murdoch hammered Google, too. He accused the web giant of being a "piracy leader" and that the site "streams movies free and sells advertising around it. No wonder [it's] pouring millions into lobbying."
Two things here…
Murdoch Needs An Internet Lesson… And SOPA Needs Some Revision
First, recall that Murdoch is the same man whose company was recently embroiled in a phone-hacking scandal at his British newspapers. Forced to appear before a U.K. parliamentary committee, he was made to answer accusations that his editors sanctioned hacking the phones of celebrities and top newsmakers, including distraught families of crime victims. So forgive me if I find it at least slightly hard to listen to Murdoch preach about ethical practices.
Second, he needs take an Internet 101 course. His goal is valid, but his claims are inaccurate. It's not Google who streams movies, it's the sites that appear in Google's search index.
Google has returned fire, calling Murdoch's statements "nonsense" and said it invested $60 million last year against copyright infringement, removing five million websites in the process.
Like anti-SOPA advocates and the administration, Google isn't against new piracy laws… but it wants more "targeted legislation," not the sweeping measures that appear in the bill's current form.
As it stands, it doesn't look like SOPA will go to a House vote until it's revised. But a vote on PIPA in the Senate is still scheduled for next week. With such standing disagreements, I'm betting that this issue will rumble on for a while, with no new piracy laws passed until there's a stronger consensus.
But can Washington get it done? I wouldn't bet on that part.
Best regards,
Martin Denholm
| | |
| --- | --- |
| | Martin Denholm boasts a wealth of experience in the financial publishing industry. Over the past 15 years, he's worked as an investment analyst, senior correspondent, and managing editor for many stock and options newsletters, e-letters and websites, covering a wide range of sectors, industries, and companies. Learn More >> |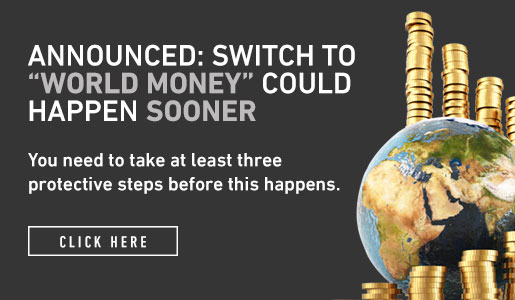 Comments (5)