Just when you thought the proposals from the United States Congress couldn't get any more ridiculous, I give you "SOPA" and "PIPA."
The latest fancy acronyms lumbering through the Capital's chambers have some of America's biggest companies in a flap about a plan that they say is effectively kryptonite for their businesses.
Let me give you the basics…
Help Wanted: Internet Policeman
As you may know, there's an ongoing debate about internet piracy – that is, how best to clamp down on businesses, websites and individuals that shamelessly steal and scam material, ideas and products from others, and then profit from its illicit sale.
For example, the availability of copyrighted products like films, music and books for illegal purchase or download, or websites that sell cheap versions of products they've ripped off from someone else.
It's a debate that's only intensified in recent years, as the internet has become an increasingly powerful, pervasive and influential medium. Yet, it remains relatively lawless, with no real measures to police those who abuse it.
So I think we can all agree that having better procedures to crack down on illegal online activity is a good idea.
Enter SOPA (the Stop Online Privacy Act), which is currently churning through the House of Representatives. And PIPA (the Protect IP Act), which is its sister bill and the Senate's version of the plan.
The bills essentially aim to give sweeping powers to the U.S. Department of Justice by allowing it to seek and destroy websites that illegally host or pirate copyrighted material. Then blacklisted, the sites would be subject to censorship, removed from search engines and have their revenue sources blocked, too.
That's a fundamental shift from the current climate, wherein if a site contains copyrighted material, it's simply told to remove it.
With SOPA and PIPA in play, though, the DoJ could block the entire site.
What's more, the bills don't just cover websites in the United States… they cover the entire world!
Okay, Washington… here's an acronym of my own: M.P. #1 – Massive Problem #1. No doubt you've spotted it, too.
"A" for Effort… But "F" for Execution
The rap on Washington over many years is that it too often tries to play the role of "the world's policeman" – and gets a bad name for itself by meddling in other people's affairs. It usually applies to foreign policy, but the same thinking works here, too.
The internet may have its root in the United States, but no longer. As it stands now, he internet is essentially a world community, a global effort.
For Washington to try to seize the reins might very well break how the internet is organized. In other words, it could be a disaster.
Quoted in the Guardian, Art Bordsky of Public Knowledge makes the point for me: "The international aspects alone are very worrying. It appears the U.S. is taking control of the entire world." He notes that SOPA is so broad that it has "terrible consequences" for the internet.
I'll say. First we had Al Gore claiming that he invented the internet. Now Congress is trying to run it for the world.
As if that weren't preposterous enough, the details of the bills create another M.P. (that's Massive Problem #2, if you're counting at home).
Domain Domination
Libertarians and protectors of the Constitution… rise up!
As I mentioned, part of the SOPA and PIPA bills involve giving the DoJ overarching power to essentially "kill" a site found guilty of infringing copyright laws by blocking its Domain Name System (DNS) from the web.
That means bigger sites that host multiple domain names (such as aggregators and blog sites), would be wiped out… taking everyone else down, too. Simply put, no domain = no existence.
Think of the consequences that blocking an entire site would have on Google, eBay, Facebook, YouTube, Twitter, Blogger.com, Blogspot.com, Reddit, Digg and others. Not to mention the ensuing impact on the U.S. economy in terms of lost revenue from legitimate businesses advertising on such sites, plus a threat to jobs.
Words that spring to mind: draconian, authoritarian, totalitarian.
In addition, trying to implement such broad, shutdown powers may breach basic First Amendment Constitutional rights, potentially opening the U.S. government up to thousands of costly lawsuits. (America's lawyers can rise up at this point, too.)
Hardly surprising, then, that a mass of tech sites have protested – either by blacking out their names on their websites, or launching national newspaper ads.
In a joint statement, Google, Facebook, Twitter, AOL, eBay and others stated:
"We support the bills' stated goals… but, as drafted, they would expose law-abiding U.S. internet and technology companies to new and uncertain liabilities, private rights of action, and technology mandates that would require monitoring of websites. We're concerned that these measures pose a serious risk to our industry's continued track record of innovation and job creation, as well as to our nation's cyber-security."
Is it any surprise to see Washington have good intentions, but hopelessly flawed execution?
Nevertheless, the SOPA and PIPA bills have some powerful supporters. And in my next article, I'll discuss their argument in favor of the legislation.
Talk to you then…
Martin Denholm
| | |
| --- | --- |
| | Martin Denholm boasts a wealth of experience in the financial publishing industry. Over the past 15 years, he's worked as an investment analyst, senior correspondent, and managing editor for many stock and options newsletters, e-letters and websites, covering a wide range of sectors, industries, and companies. Learn More >> |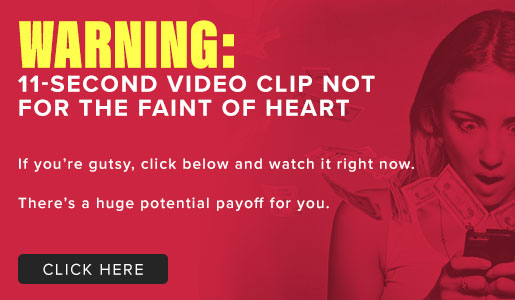 Comments (1)