It's Friday in the Wall Street Daily Nation, which means it's time to go to the charts to present some important investment and economic insights. And seeing that the Republican primary season is well underway, I figured we'd mix in some politics, too.
Yeah, yeah, I know – I'm asking for trouble. And I fully expect to get some "colorful" feedback as a result of this column. But remember, I'm just a messenger.
Obama the Next Reagan?
You'll recall, back in September, I declared that President Obama's re-election campaign was doomed before it even started. Why? Because of unemployment.
Since World War II, no president has ever won re-election with unemployment above 6%. Except for Ronald Reagan, that is. And pundits think the only reason "The Gipper" pulled off the impossible is because the unemployment rate dropped more than three percentage points in the two years leading up to Election Day in 1984.
Happily (or sadly, depending on your political stance), President Obama doesn't have as much time on his side to amass the same amount of momentum.
Or does he?
For the last four months, the unemployment rate's been dropping. And it now stands at 8.5%, down from 9.4% a year ago, according to the Bureau of Labor Statistics.
If the decline continues, I expect President Obama to take credit for the trend. No doubt, he'll be flashing this chart at every stop on the campaign trail.
Before all the Obama-haters cry "foul," please understand I'm not a pinhead.
I realize the comparison doesn't include all the years under Bush's presidency. Instead, the chart "conveniently" starts at the official beginning of the recession. But that's political spin for you. (If you want to see the job info going back to January 2001, you can find it here.)
I also realize that economic cycles don't fit snugly into pre-defined timeframes like election cycles. They typically last much longer than four years. So it's irresponsible to blame all the job losses on President Bush or to credit all the jobs created to President Obama.
But do you really think reason and logic are going to define any political campaign? Not a chance. Sadly, rhetoric always prevails. It's politics, after all.
The Scariest Jobs Chart Ever (Updated)
Even though the headline figures suggest the employment situation in the United States is improving, all is not better on the jobs front. We're experiencing the slowest recovery ever. And a massive unemployment gap still remains.
So is unemployment on the mend? You bet. And you can be sure President Obama is going to tell us all about it as Election Day 2012 draws nearer. But the truth of the matter – remember, that's our raison d'être at Wall Street Daily – is that we still have a long way to go.
That's all the depressing employment info and contentious political talk I have for you this week. But before you sign off, dare I say it, let me know what you think about this column or any of our work at Wall Street Daily. Just send an email to feedback@wallstreetdaily.com or post a comment below.
Thanks and enjoy the weekend!
Ahead of the tape,
Louis Basenese
| | |
| --- | --- |
| | Louis Basenese helped direct over $1 billion in institutional capital at Morgan Stanley before launching out as an independent analyst and co-founding one of the web's largest financial publishers. Learn More >> |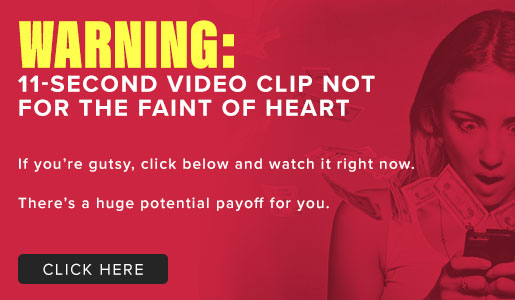 Comments (5)