If you own any rechargeable electronic gadgets, you already know that today's lithium-ion batteries don't always measure up.
And after spending a few weeks with my new Galaxy Nexus smartphone, it's clear to me that the situation isn't improving. It's getting worse.
You see, while my two-year-old Nexus One was still able to get through a full day of moderate use, the Galaxy Nexus can barely make it through even half a day without breaking a sweat.
Heck, last week the phone shut down on me completely by 5 PM! And, of course, as luck would have it, I happened to be in an unfamiliar area, which forced me to do something I haven't done in years: ask for directions!
Sure, we know that several breakthroughs are in the works that promise to ease our charging woes.
Like MIT's mini-generators that can allow portable electronics to run on their own heat… Or the jelly battery from the University of Leeds… Or Northwestern University's research that could soon lead to batteries that not only charge in 15 minutes, but also keep chugging along for a week or more.
I know. I can't wait, either. But given that these game changers are still in the research or trial stages, I'm not holding my breath.
Luckily, though, a few companies are showing off innovative charging solutions at the Consumer Electronics Show (CES) that are a bit closer to going mainstream.
Here are two that you might find worthwhile.
The Road Warrior's Best Friend
One of the times we need our gadgets the most is when we're traveling. Whether you're bored, planning your route, or just plain lost, it's vital that our smartphones and tablets remain powered at all times.
The problem is that gaining access to a power outlet isn't always easy while on the road.
Which is where RFA Brands' Powerbags come in. The company's showing off a lineup of backpacks, messenger bags and briefcases at CES this week.
Each comes equipped with its own rechargeable battery that holds enough power to charge a smartphone twice before needing another power up.
The bags aren't exactly cheap, though, with the entry-level bag coming in at $139.99. There's also no way to charge a laptop.
But with enough connections to juice four mobile gadgets at a time, at least you'll know the essentials are covered.
Besides, there's another charging solution at CES that's a bit easier on the wallet.
Backup Power, Minus the Bag
Innergie's PocketCell is strong enough to provide an additional 4.5 hours of power for tablets and 25 more hours of talk time for smartphones.
And if you don't like the idea of having a dedicated charging bag, the Pocketcell is portable. So you can put it any bag you want.
Better yet, it comes with a single cord with three different connectors, like a Swiss Army knife of battery chargers. So you're good to go whether you have an iPhone, iPad, or Android smartphone.
And while the company claims that it can be used for over 10,000 portable devices, it can only charge one device at a time. Meaning you can't plug in four devices at once like with RFA's Powerbags.
However, it might be worth the sacrifice, considering that the Pocketcell's price tag of $79.99 is a bit easier to swallow.
Either way, as long as the technology can save me from anxiously watching the battery indicator creep down to zero when I'm nowhere near a wall outlet, I'm in.
Good investing,
Justin Fritz
| | |
| --- | --- |
| | Justin Fritz joined the financial publishing business seven years ago (after a brief two-year stint teaching seventh-grade English). He served as Wall Street Daily's Executive Editor for three years. He also worked as Senior Writer, focusing mainly on technology and biotech coverage. Learn More >> |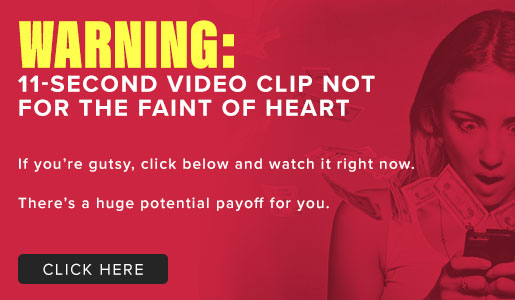 Comments (2)