Yesterday I dubbed NFC as the tech trend to watch in 2012.
But another burgeoning technology – called "white spaces" – certainly deserves a spot on your radar, too.
If you're unfamiliar with the term, white spaces are chunks of TV broadcast channels that opened up the moment television made the switch from analog to digital.
And these "spaces" could offer an alternative to standard Wi-Fi signals used to gain internet access. In fact, white spaces are sometimes better known as "Wi-Fi on steroids."
That's because they're faster than traditional Wi-Fi, which means we can shove more data through a white spaces network without sacrificing performance.
Plus, since white spaces can access a signal anywhere that receives standard broadcast television, they can instantly reach isolated areas of the country that can't plug in to existing Wi-Fi networks.
Sounds great. But why exactly aren't we using white spaces now? Blame the TV networks.
The White Spaces Debate
You see, in order to take advantage of the unused spectrum, some companies tried to develop a new router-like technology called TV Band Devices (TVBDs) to gain access.
But the TV guys weren't thrilled with the prospect, claiming that such devices would compromise broadcasting signals from the television stations.
So, as Business Insider puts it, "Years of bickering ensued between the broadcast companies, device makers like Microsoft (Nasdaq: MSFT) and Google (Nasdaq: GOOG) and the FCC. Many iterations of devices were built and tested."
But in September 2010, the FCC finally agreed to move forward with researching ways to open up white spaces to the masses. And the FCC okayed 10 companies to develop ways to tap into the slivers of unused spectrum (including Microsoft, Frequency Finder, Neustar (NYSE: NSR), Comsearch, Google, KB Enterprises and LS Telecom, WSdb, Spectrum Bridge, Telcordia and Key Bridge Global).
These companies were tasked with developing databases that would map out current broadcast network signals. This would ensure that TVBDs would only use free spectrum in that given area. Sort of like how Google Maps can steer you around traffic jams.
Now, after months of testing, the FCC has made another announcement that could ultimately bring white spaces online for many Americans this year.
Uber Wi-Fi Coming Right Up… for Some People
Just a few days before Christmas, the FCC chose two companies to lead the white spaces charge: Spectrum Bridge and Koos Technical Services.
Spectrum Bridge will manage the white spaces database. While Koos Technical Services is manufacturing the first official white spaces TVBD. And the companies will work together to ensure that TV broadcasters' worst fears won't come true.
We'll see just how well this plan holds up as early as January 26, when Spectrum Bridge green lights the service.
There's one problem, however.
White spaces are only going to be available in Wilmington, North Carolina at first. So if you don't live in the area, don't expect to surf the web or stream Netflix (Nasdaq: NFLX) movies using the new spectrum this month.
But the FCC does plan to ramp up white spaces on a broader scale. Before it does, though, it needs to earmark the spectrum for certain establishments that can't risk losing a signal, like sporting event venues and Broadway theatres. Or, as Business Insider puts it, the "FCC is working on expanding approvals nationwide as fast as its little government fingers let it, although it didn't say when that might be."
Bottom line: As long as these preliminary tests prove successful, it's going to open up a huge opportunity for device makers – like Koos – to make a killing.
Like FCC Chairman, Julius Genachowski, says, "Unleashing white spaces spectrum has the potential to exceed even the many billions of dollars in economic benefit from Wi-Fi, the last significant release of unlicensed spectrum, and drive private investment and job creation."
As usual, we'll be sure to keep an eye on the situation as it unfolds for potential investment opportunities.
Good investing,
Justin Fritz
| | |
| --- | --- |
| | Justin Fritz joined the financial publishing business seven years ago (after a brief two-year stint teaching seventh-grade English). He served as Wall Street Daily's Executive Editor for three years. He also worked as Senior Writer, focusing mainly on technology and biotech coverage. Learn More >> |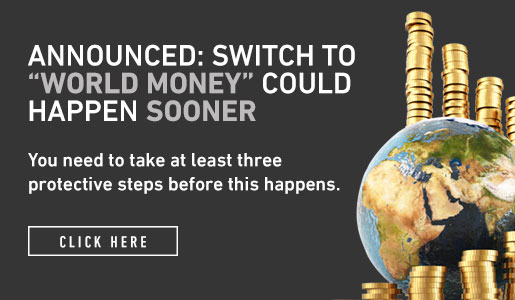 Comments (1)