A few weeks ago, I asked if you could think of a worse prediction in 2011 than Meredith Whitney's call that a municipal bond collapse was imminent. We received almost no responses. I said "almost."
Kevin S. wrote in, saying…
Thanks for all your hard work and excellent market insights, Louis. Much appreciated. There is one worse call than muni bonds that I vaguely remember. The occasion was when you proclaimed the end of gold and suggested some "double-short" investment vehicle for the bolder and more enlightened ones in your reading audience. Ooopsy.
Oopsy, indeed, Kevin. I did incorrectly predict a drop in gold prices. But that was way back in June of 2009, so I'm off the hook, right?
Of course, I'm not. And that's exactly why I'm sharing his response.
I believe in being held accountable. And I accept that I can't be right all of the time. No one can. If they tell you otherwise, they're lying!
My job is to strive for perfection, understanding that anything remotely close makes us – or saves us – a ton of money.
After all, what would be the point of reading Wall Street Daily if we didn't consistently provide you with timely, actionable and, ultimately, profitable investment insights?
With that in mind, I went back and reviewed all my predictions made here since we launched last April. Here's what I found out…
More Winners Than Losers
Writing a daily investment e-letter means I get to put my neck out on the line an awful lot. That's a reality I live with, not an excuse. And thankfully, my neck doesn't deserve to be chopped off.
In 2011, I provided you with more winning insights than losing ones. Take a look.
In my review, I included any investments I clearly suggested (or strongly implied) you should buy or sell through the first week of December. I excluded the most recent recommendations because they need more time to fail or work out.

I assumed a 25% trailing stop discipline. Why? Because no matter how strong our conviction, we should always employ a disciplined, exit strategy.

And lastly, I consolidated the results by natural groupings and averaged returns for all investments mentioned, instead of just cherry-picking the winners and excluding the losers.

What We Got Right

Here's the fun part. A run-down of the predictions we got right…

In the spring, we said "The Biggest Opportunity of the Next Decade" would be the unlocking of trillions of dollars of value tied up in intellectual property or patents. And we put you onto companies like Motorola's Mobility (NYSE: MMI) and InterDigital, Inc. (Nasdaq: IDCC) early enough to score windfall gains of more than 50% in both stocks.

We told you that U.S. Treasuries remained a safe investment, even in the face of a debt rating downgrade from Standard & Poor's. Since that time, 20-year U.S. Treasuries gained 16%.

We correctly told you to "dump the euro" before the troubled currency dropped by about 10%.

We told you that U.S. dividend stocks were too attractive and investors would start flocking to shares of the strongest companies in this zero-yield world. They did in the final months of the year.

And we successfully debunked the IPO hype, instructing you to avoid offerings from Groupon (Nasdaq: GRPN) and most notably, ZipCar (Nasdaq: ZIP), which is down 49.5% from its first day closing price.

What I Got Wrong

Like I confessed, I won't always be right. Here are a few of my more notable flubs for 2011…

When it comes to foreign stock markets, we accurately predicted tough times ahead for China. But totally got it wrong with South Korean stocks. I said they were too darn cheap. They got cheaper still.

On the heels of Warren Buffett's investment, I declared that Bank of America (NYSE: BAC) was a screaming bargain, not a value trap. It proved to be the latter (for now). I think the stock could rally mightily in 2012.

I also incorrectly pegged Amdocs (NYSE: DOX) and AboveNet (NYSE: ABVT) as takeover targets. To date, no deals have been announced.

What to Expect in 2012

That's a round up of our performance in 2011. So what should you expect in the coming year? Much of the same. More winners than losers. And accurate and truthful economic commentary, too,

You see, Wall Street Daily doesn't just exist to churn out profitable investment ideas for you. We also created it to cut through the clutter, noise and sometimes outright lies on Wall Street.

Take our stance on a double-dip recession for the U.S. economy, for instance. Pundits almost universally believed our economy was doomed. But we ushered in proof after proof after proof to the contrary. To date, no recession has materialized.

Then there's our truthful reporting on the residential real estate market. While everyone hoped for a rebound, we told you to expect prices to keep falling. And they did, dropping another 2.6% in 2011 so far. (Data for the S&P/Case-Schiller 20-city composite index is only available through October).

Bottom Line: Whether you've been with us since the start, or just recently joined the Wall Street Daily Nation, we look forward to earning your support and loyalty in 2012. And we'll get right to it starting with tomorrow's column.

Ahead of the tape,

Louis Basenese
| | |
| --- | --- |
| | Louis Basenese helped direct over $1 billion in institutional capital at Morgan Stanley before launching out as an independent analyst and co-founding one of the web's largest financial publishers. Learn More >> |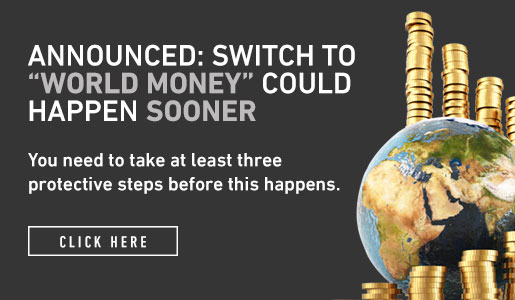 Comments (7)