Ever notice how much you covet your smartphone?
You're certainly not alone. The majority of Americans – 97% to be exact – carry their phones with them at all times.
More shocking still, 31% of people would rather give up sex for a year instead of their phones, according to a recent survey conducted by Kelton Research.
An interesting revelation, to be sure. But it's not that surprising, considering what these devices can do for us nowadays beyond making simple phone calls.
As frequent Wall Street Daily readers know, there's one burgeoning technology pushing smartphone applications to a whole new level: Near-Field Communication (NFC).
We've been pounding the table on the prospects of NFC technology for many months now. And as I mentioned last week, it's my top technology trend to watch this year.
To underscore my point, here are four of the biggest reasons to keep NFC on your personal watch list…
Reason #1: Mobile Payments Picking Up Steam: The biggest opportunity for NFC lies in its ability to facilitate purchases.
NFC chips embedded in phones can store all of your credit card information. So all it takes to make a purchase is a single tap of an NFC-enabled smartphone to a compatible cash register. No cash or credit cards required.
But the question is, will enough people ditch these traditional payment methods in favor of NFC-equipped mobile devices? Absolutely.
Consider that mobile payments in the United States alone could total $56.7 billion in 2015 – up from $5.2 billion in 2009, according to MarketResearch.com. Globally, mobile payments will hit a massive $630 billion by 2014, based on projections by Generator Research.
Plus, Gartner predicts that the number of people using phones for purchases will hit more than 190 million by the end of this year. Not to mention, over 60% of consumers between the ages of 18 and 34 say they'd feel at ease using their smartphones for point-of-sale transactions.
Reason #2: Unmatched Security: We already know that cash is just about the least secure payment option out there. If your wallet is stolen, you can kiss your greenbacks goodbye.
Credit cards offer a bit more protection. But when you think of how infrequently retailers ask for identification when making a credit card purchase, a speedy thief can easily drop a few grand at Best Buy (NYSE: BBY) before you even realize your card is missing.
NFC chips, on the other hand, come equipped with three layers of security.
First, they're tamper resistant, which prevents thieves from being able to physically access the credit card data stored inside.
Second, they're armored with three levels of encryption – the same amount of security you find in an ATM machine.
In addition, you can add your own layer of security by assigning multiple pin codes to access the phone's mobile payment application.
Put simply, if a thief tries to make a purchase using your smartphone, they'd be better off using a slab of cardboard at the checkout counter.
Reason #3: Insane Market Opportunity: NFC adoption is moving at breakneck pace. The 35 million NFC phones that shipped in 2011 is proof of this. And IMS Research expects that number to more than double by the end of this year.
But the industry still has plenty of room for growth. For example, Cisco (Nasdaq: CSCO) expects 7.1 billion mobile phones to be shipped worldwide over the next four years, and Morgan Stanley (NYSE: MS) predicts that the number of mobile devices will top 10 billion in 2020.
Reason #4: Applications Beyond Mobile Payments: Although mobile payments will be responsible for putting NFC on the map, the technology is capable of much more.
Since NFC chips essentially allow communication between two systems, the potential for the technology is practically limitless.
For example, replacing your car key, storing health records that hospitals can access instantly, and providing keyless entry into office buildings and homes are just the beginning.
So even if the mobile payment trend doesn't catch on across the globe, NFC technology is still bound to gain traction in the coming months.
Bottom line: As NFC kicks into high gear – and developers continue to find new ways to use the technology – leaving your wallet and keys on the kitchen counter won't be such a big deal anymore.
Good investing,
Justin Fritz
| | |
| --- | --- |
| | Justin Fritz joined the financial publishing business seven years ago (after a brief two-year stint teaching seventh-grade English). He served as Wall Street Daily's Executive Editor for three years. He also worked as Senior Writer, focusing mainly on technology and biotech coverage. Learn More >> |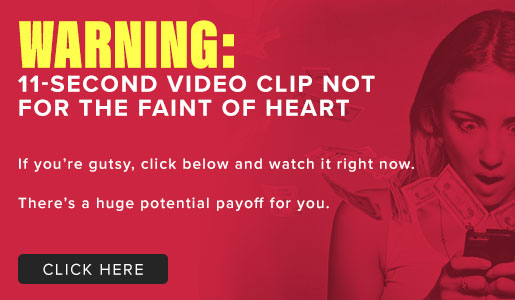 Comments (1)