It's been a rough year for the copper market.
Actually, make that a brutal year.
From a high of $10,190 per ton in February, the price of copper has slumped to around $7,480 per ton today. And you don't need a PhD to explain the tumble.
As the American and European economies continue to struggle, and both regions remain mired in debt, demand for the "red metal" has declined.
But respite is imminent. And smart investors know that the current deflated price offers an excellent chance to buy now and capture the move higher.
Some Macro Fuel for the Copper Market's Fire
Copper prices shuffled to their highest level in a week earlier today, thanks to two encouraging pieces of macro-economic news.
First, some surprisingly positive data from the U.S. real estate market, which showed an annualized 9.3% jump in November housing starts, compared with October. The year-over-year increase from October 2010 was a solid 24.3%.
I don't know about you, but it doesn't seem to make sense to put even more houses on the market when the current inventory of new and existing homes is 6.3 months and eight months, respectively. But it does at least signal growth – and bodes well for copper, given that building construction accounts for 46% of all copper use in the United States and 440 pounds of copper is used to build the average single-family American home, according to the Copper Development Association. (Of course, that's in addition to its heavy presence in the auto industry, electronics, utilities and many other areas.)
Second, troubled European banks couldn't wait to grab the money from the European Central Bank's three-year loan program. All told, they snapped up 489 billion euros ($637.8 billion) worth of aid, fueling hopes that it will ease debt woes in Italy and Spain.
In addition, year-over-year Chinese copper imports surged by almost 50% in November to the second-highest level ever.
And China will play a crucial part in copper's 2012 rally…
While the West Recovers, Emerging Markets Will Drive Copper Higher
As with all commodities, the main price drivers are supply and demand.
And with China consuming 40% of all global copper, suffice it to say that its role in the market is absolutely critical. Its rampant industrialization is well documented and although the pace has cooled, demand will still be high enough to exceed supply.
In fact, Chinese demand this year alone is set to be 50% higher than supply. This comes as the copper market posts an estimated global shortage of 435,000 tons this year, according to the International Copper Study Group. It also follows three straight years of little growth in copper mine production. Moreover, China needs to restock its depleted copper reserves.
On top of rising production costs as supplies tighten, demand from other emerging markets like Brazil and India are also squeezing the market. They're also undergoing heavy industrialization. Copper demand from China, Brazil and India, plus the Middle East is projected to jump by an annual 7% per capita through 2015.
Add it all up and you've got a recipe for a strained market and higher prices in 2012. In fact, a Reuters survey of analysts actually predicts a 19.9% rise in long-term copper prices.
How to Invest in This Leading Economic Indicator
Copper's place in the global infrastructure chain is rock-solid and dates back thousands of years. As such, it's become a leading economic indicator. But how do you invest in it?
The easiest way is through an exchange-traded fund. You gain diversity and avoid having to look for individual stocks, or dabble in the turbulent futures market. There are a few options. Among them…
First Trust ISE Global Copper Index Fund (Nasdaq: CU) tracks the performance of the ISE Global Copper Index and invests in both copper mining stocks and more diversified metal-producing firms.
Alternatively, consider the Global X Copper Miners ETF (NYSE: COPX). Like CU, it invests in copper mining companies, but offers a more direct route into the industry, as its holdings tend to be outright copper companies, rather than ones that also produce gold and silver.
iPath DJ-UBS Copper Index (NYSE: JJC), which tracks the performance of copper futures, contracts via the Dow Jones-UBS Copper Total Return Sub-Index. As such, the results are inherently linked to the spot price of copper.
Keep in mind that the price and performance of copper is strongly tied to the fortunes of the global economy. The metal has taken a beating in 2011, but given its vital role in so many industries, the downturn makes it a compelling long-term value investment at current levels.
Regards,
Martin Denholm
| | |
| --- | --- |
| | Martin Denholm boasts a wealth of experience in the financial publishing industry. Over the past 15 years, he's worked as an investment analyst, senior correspondent, and managing editor for many stock and options newsletters, e-letters and websites, covering a wide range of sectors, industries, and companies. Learn More >> |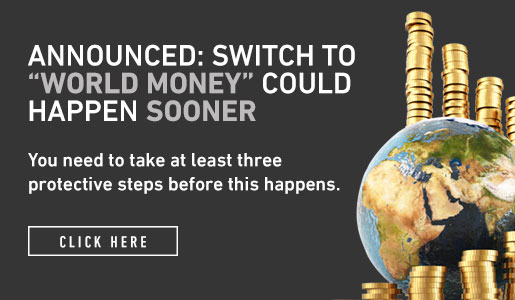 Comments (1)