"A comprehensive solution to the eurozone crisis is technically and politically beyond reach."
That was the ominous verdict from the Fitch ratings agency, following the tense political battle at the European Union summit 10 days ago.
As EU countries desperately try to hammer out a deal that will bring some semblance of stability to the debt-ridden region, the meeting instead served to highlight the deep chasms between nations – none more so than between famous longtime rivals, Britain and France.
After the British Prime Minister, David Cameron, vetoed proposed revisions to the EU treaty, the meeting featured a now famous "handshake snub" between Cameron and French counterpart, Nicolas Sarkozy. And the ensuing war of words has continued, amid Fitch's threat to cut France's sacred AAA-credit rating.
In a somewhat pathetic effort to deflect attention away from its own woeful fiscal position, France turned the spotlight across the English Channel in a classic "they suck worse than we do" move (or whatever they call it in France). It said the British economy and debt is in worse shape than France's… and as such, Fitch should cut Britain's debt rating first.
Fitch's response?
Into the Negative Zone
Over the weekend, Fitch stopped short of downgrading France's AAA rating. But it did lower its outlook on the country from "stable" to "negative."
Fitch's reasoning: Compared to other countries with AAA ratings in the eurozone, as well as non-eurozone AAA-rated countries like the United Kingdom and United States, France's budget deficit and government liabilities leave it more vulnerable to the ongoing crisis. A reduced outlook is often the precursor to a full debt downgrade within 12 to 18 months.
But it's not just Fitch ganging up on the French. Standard & Poor's has also chimed in with an end-of-year warning to France over its credit rating. And rather than bashing the Brits, France would be wise to get its own financial house in order first, or risk the same treatment handed out to six other nations.
With their debt already in the "negative" ratings zone, S&P has delivered another blow to Italy, Spain, Ireland, Belgium, Cyprus and Slovenia by cutting them down to "credit watch negative." And while that might not sound much worse, it means an official debt downgrade could happen within three months, according to the BBC.
But if a solution to this mess truly is "beyond reach," what we're seeing is merely a bunch of ragtag European "union" members going through the pre-breakup motions.
Regards,
Martin Denholm
| | |
| --- | --- |
| | Martin Denholm boasts a wealth of experience in the financial publishing industry. Over the past 15 years, he's worked as an investment analyst, senior correspondent, and managing editor for many stock and options newsletters, e-letters and websites, covering a wide range of sectors, industries, and companies. Learn More >> |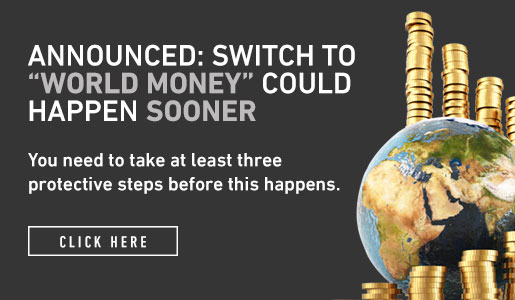 Comments (1)