Floundering sales… shrinking market share… drunk executives and all-out mudslinging.
Suffice it to say that once-powerful mobile companies like Research In Motion (Nasdaq: RIMM) and Nokia (NYSE: NOK) are in panic mode, given the competition from the smartphone market's two top dogs – Apple (Nasdaq: AAPL) and Google (Nasdaq: GOOG).
Two drunk executives at Research In Motion who were recently kicked off a flight actually tried to gnaw through their restraints at one point! And now a Nokia executive has resorted to a full-on attack against its rivals.
So why did he decide this was a good idea? Great question.
The comments came from Nokia's Director of Portfolio, Product Marketing and Sales, Niels Munksgaard, during an exclusive interview with Pocket-lint.
Munksgaard broke down a few reasons why Apple and Android phones are poised to lose ground to Nokia phones running on Microsoft's (Nasdaq: MSFT) Windows Phone platform.
Here's an overview of three of Munksgaard's insights, which Pocket-lint's, Stuart Miles, shared with readers. As you can see, the comments sound more like desperate attempts to gain ground in the smartphone race than anything else…
~ Insight #1: The iPhone's Popularity is Actually its Downfall
According to Munksgaard, "What we see is that youth are pretty much fed up with iPhones. Everyone has an iPhone."
Fed up, huh?
Is that why a Nielsen survey of children ages six to 12 found that the iPhone is the third most desired item on their Christmas lists this year? And it was beaten only by other products running the same operating system, the iPad and iPod Touch.
Not to mention, results firm, GfK's, smartphone brand loyalty survey found that 84% of current iPhone users are planning on sticking with the operating system for their next phone.
So I think it's safe to say that people are anything but fed up with Apple devices.
~ Insight #2: Android is Complicated and Lacks Security
Munksgaard takes a shot at Android, too, saying, "Many are not happy with the complexity of Android and the lack of security."
This one's tougher, since I tend to agree with both points.
There's no doubt that Android is more complicated than, say, Apple's iOS platform. And its customizability can be daunting to some, which is why I told my not-so-tech savvy mother to opt for the iPhone.
But to many others, it's a huge selling point. One that happens to be working, considering that Android is demolishing every other smartphone operating system right now, with 52% of the market under its belt.
And as far as security goes, Android is undoubtedly lacking in that department.
However, the Windows Phone OS isn't exactly bulletproof, either. Just yesterday, one WinRumors reader posted video proof of a bug that disables text messaging on the phone.
~ Insight #3: The "Sea of Sameness"
Munksgaard goes on to attack the similarities in smartphone design: "The marketplace is extremely crowded. I refer to it as the sea of sameness… When you see the number of black mono-blocks sitting on the shelf, it is very confusing to the consumer. We want to deliver services and phones that are different."
Granted, smartphones seem to have adopted the same rectangular shape that the first iPhone popularized in 2007.
But Nokia is no exception. Its new Lumia 800, for instance, looks like a standard issue smartphone. Even if it's available in magenta and cyan.
Bottom line: I'd love to see the Nokia-Microsoft relationship deliver a killer device to the market. After all, competition helps drive innovation.
But Nokia's statements about Apple and Android are either moot or downright false. If it wants Windows Phone to make a splash, I suggest it develops some more compelling talking points that focus on highlighting the operating system's strengths.
And since Windows Phone only lays claim to 2% of the market right now (up from 1% last year), it had better work fast.
Good investing,
Justin Fritz
| | |
| --- | --- |
| | Justin Fritz joined the financial publishing business seven years ago (after a brief two-year stint teaching seventh-grade English). He served as Wall Street Daily's Executive Editor for three years. He also worked as Senior Writer, focusing mainly on technology and biotech coverage. Learn More >> |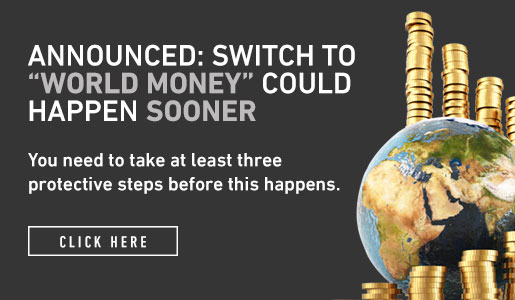 Comments (1)