Forget what you think you know about tech stocks. In fact, the term "tech stocks" has become pathetically ubiquitous.
The definition is arbitrarily applied to thousands of "tech" companies, yet many of them have absolutely no meaningful innovation in the pipeline.
It's unfair to lump them all together, anyway.
For example, can you really compare Pandora (NYSE: P) – an internet radio company without a dime in earnings – to Cisco (Nasdaq: CSCO), which sells $43 billion worth of network devices each year?
Or Zynga – the maker of Facebook-based games – with Google (Nasdaq: GOOG), which books $35 billion in ad revenue alone?
The answer is a resounding "no."
It's important to make a distinction, because one group of tech stocks – I call them "tech industrials" – is severely mispriced, poised for growth and sending us a clear "Buy" signal.
Let me explain…
Warren Buffett Just Upped the Ante
Take even a cursory look at tech sector headlines and you'll see them littered with growth stories from the likes of Groupon (Nasdaq: GRPN) and LinkedIn (NYSE: LNKD).
The upcoming IPO for Facebook is already creating a major media buzz, too.
But the real value is hiding in the well-established, profitable technology behemoths – a.k.a. the tech industrials.
After all, when you consider which companies have provided the backbone for this digital age, you think about Google, Cisco, Microsoft (Nasdaq: MSFT), Apple (Nasdaq: AAPL) and Advanced Micro Devices (NYSE: AMD). And they have the massive profits and cash flows to prove it.
That's why legendary investor, Warren Buffett, recently poured $10.7 billion into IBM (NYSE: IBM) and $200 million into Intel (Nasdaq: INTC). (You can check out our own side-by-side analysis of each company here.)
For a guy who usually favors investments in railroads, insurance and Coca-Cola (NYSE: KO), it's interesting to see Buffett dipping into the tech sector for the first time.
But it makes perfect sense…
Big Tech's Big Four: Sales, Earnings, Cash, Cheap
Fifteen years ago, Microsoft seemed like a fast-moving, yet hard-to-understand tech company. But today, we're all familiar with how Microsoft's operating systems work, how engrained they are in society, and the money they generate from businesses and consumers alike.
For example, the company's cash flow is remarkably stable, dropping only four times in the last 25 years. Plus, when it has declined, it's never fallen by more than 18%.
That same stability also underpins IBM, Intel, Cisco and the other tech industrials.
A closer look at the books reveals that tech industrials hold $194 billion in cash. Hardly surprising, given that their sales and earnings growth have surged by 40% and 92% respectively over the past five years. By contrast, the broader S&P 500 lags, with 17% and 13% growth, respectively.
What's more, these tech companies are cheap. Those listed on the S&P trade at just 11.23 times earnings. And when you omit the huge cash hoards, the price-to-earnings ratio on tech industrials drops to 9.9.
As you can see, these businesses are a far cry from the unproven "tech newbies" that capture all the headlines, command soaring valuations and prompt questions of a new tech bubble.
And the tech industrials are set for a growth renaissance over the next decade. Here's why…
We're Slap-Bang in the Third – And Most Profitable – Tech Cycle
The technology business moves in cycles. According to legendary tech investor, Ben Horowitz, the first cycle was the mainframe computer. Next came home computing. And right now, we have the internet cycle.
These cycles each last about 25 years. And we're midway through the internet cycle at the moment.
But here's where it gets interesting for investors: Most of the wealth that's created happens during the last 10 years of each cycle. And by a large margin, as the following graphics illustrate…
You're probably wondering how the internet cycle can possibly have that far to grow, given that the number of internet users has exploded by 480% since 2000.
Well, while it might seem like the entire world is already electronic and online, internet users still only account for 30% of the global population.
As emerging markets – like those in Asia, South America and eventually Africa – get online, growth in this current cycle could dwarf the others.
The cycle goes something like this: More people and businesses will buy computers from companies like Dell (Nasdaq: DELL). The machines run on a Microsoft operating system. They'll then use them to search Google, stream movies through Cisco network devices and use Apple's devices to listen to music.
For these companies, helping more of the world get industrialized and online will prove to be an extremely lucrative process – just as it was for getting the current developed world into the technology age.
Bottom line: Don't even think about pitching these tech industrials into the same category as other, much riskier "tech stocks." Nor are they boring, stodgy value plays.
Instead, see them for what they are – critical, highly profitable businesses with an amazing growth opportunity over the next 10 years.
And at current valuations, you should also consider them a screaming "Buy."
Ahead of the tape,
Matthew Weinschenk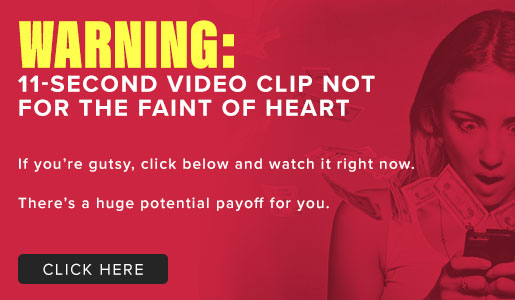 Comments (1)