It's Friday in the Wall Street Daily Nation. If you're a newbie, that means I'm skipping the longwinded analysis. Instead, I'll let some carefully selected graphics do the talking for me.
This week, I'm channeling the chart-topper from the 1980s British pop band, The Vapors, because…
"I Think I'm Turning Japanese, I Really Think So"
I know what you're thinking right now. How in the world could I suggest buying Japanese stocks? After all, pundits have been predicting a rebound – incorrectly – for years.
But it's simple, really. Japanese stocks might just be too darn cheap to pass up.
It's been 61 years since Japanese stocks traded so cheaply in comparison to U.S. stocks. That's based on the ST Ratio, which hit a high of 1.73 in November, according to Bloomberg data. (The ratio is simply the price of the S&P 500 Index by the price of the Topix Index.)
Take a look:
Still not convinced? Well, consider this: Warren Buffett's interested in buying Japanese stocks. He visited the country in search of opportunities for the first time ever last month. As Buffett said to reporters, "I like low prices, and low prices create investment value," and "there are lots of opportunities in Japan."
Go Small or Go Home!
Now, if you have the brass pair it takes to step up and buy Japanese stocks – or just blind faith in the Oracle of Omaha – let me make a helpful suggestion. Go small. As in small caps.
Why? Because Japanese small caps are cheaper than large caps. Plus, they perform better coming out of economic slowdowns.
Bottom line: Bargains like this don't last forever. With limited downside, and triple-digit upside potential, it might finally be time to go "all in" on Japanese stocks.
That's all for this week. Before you sign off, though, do me a favor…
Let me know what you think about this weekly column – or any of our recent work at Wall Street Daily – by sending us an email to feedback@wallstreetdaily.com. Or by leaving a comment below.
Thanks and enjoy the weekend!
Ahead of the tape,
Louis Basenese
| | |
| --- | --- |
| | Louis Basenese helped direct over $1 billion in institutional capital at Morgan Stanley before launching out as an independent analyst and co-founding one of the web's largest financial publishers. Learn More >> |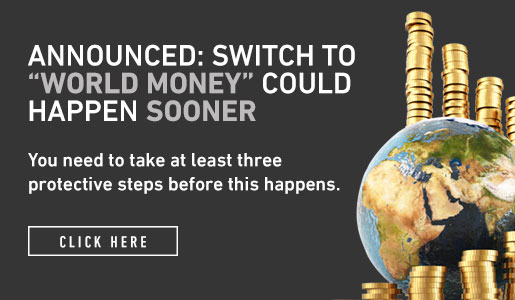 Comments (1)