People have finally wised up and are skipping the crazy checkout lines this holiday season, giving online shopping a nice bump.
According to research conducted by IBM (NYSE: IBM), during the week of Cyber Monday (November 27 – December 3), online sales jumped 10.5% higher than last year.
But that's nothing compared to the boost in mobile shopping. Sales from consumers buying goods on smartphones and tablets almost tripled – from 3.13% to 8.25%.
It makes sense, though. Especially considering that 43% of people in the United States now own a smartphone compared to only 28% last year, according to data from Nielsen.
So as that number continues to grow, mobile shopping should climb right along with it.
The one problem? Buying things on mobile devices isn't always easy. Unless you buy everything in one place, like from Amazon (Nasdaq: AMZN), you're forced to enter your credit card and contact information on each site you visit.
Wouldn't it be easier to enter all of that information just once, and then plug it into each retailer's checkout page in a single easy step?
Well, with appMobi, you can…
Time to Leave Your Credit Card in Your Wallet
ReadWriteWeb just named appMobi its "Most Promising Company for 2012." And with good reason.
In short, appMobi developed a payment system – aptly called 1Touch – that retailers can use to streamline their checkout process.
Customers simply enter their payment information once, and it gets stored on their mobile device with the appMobi's consumer-side software, called cloudKey.
That way, after the initial setup, the next time you shop using your smartphone, you just click the purchase button, enter your password and you're all set.
Granted, PayPal and Google (Nasdaq: GOOG) Checkout offer similarly fast payment services. But cloudKey has addressed something most people stress about when it comes to credit card numbers: better security.
A Hacker's Worst Nightmare
You see, what sets cloudKey apart from traditional payment platforms is that it doesn't store your credit card information in an online database, just waiting to get hijacked.
If you recall, this is exactly how Sony (NYSE: SNE) ran into trouble in April, when cyber criminals gained access to the credit card information of 77 million PlayStation Network customers.
With cloudKey, your credit card number stays on the mobile device itself. Only the login data gets stored on the cloud.
This means hackers would have to not only bust into the online database to grab your password, but they'd need to steal your phone, too. In other words, it's not going to happen.
In fact, even if someone managed to get ahold of your device after snatching your login info online, your card number stored on the phone is encrypted three times over. Just like the Near-Field Communication (NFC) chips used for mobile payments at brick-and-mortar stores.
Now that this same level of security is coming to online shopping, the death of the plastic credit card could come sooner than anyone anticipated.
To top it off, appMobi also provides software that helps developers create web-based mobile applications using HTML5.
Bottom line: As retailers find ways to capitalize on the momentum in mobile purchases, the unparalleled security offered by appMobi's software is going to attract a lot of attention.
A buyout offer might be in the cards, too, since a similar company, Strobe, was scooped up by Facebook just last month.
And considering that Strobe only focused on HTML5, appMobi's dual focus – on payments and web-based applications – makes it an even more attractive target for acquisition… perhaps even from a Facebook competitor that's in need of beefing up its mobile security.
I'm looking at you, Google.
Good investing,
Justin Fritz
| | |
| --- | --- |
| | Justin Fritz joined the financial publishing business seven years ago (after a brief two-year stint teaching seventh-grade English). He served as Wall Street Daily's Executive Editor for three years. He also worked as Senior Writer, focusing mainly on technology and biotech coverage. Learn More >> |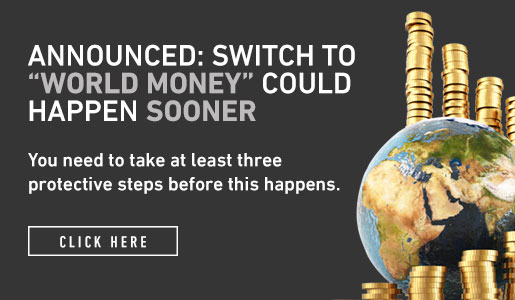 Comments (2)