Shop 'til you drop.
That's apparently all Americans have been doing since stuffing their gullets with turkey last Thursday.
The National Retail Federation estimates that retail sales on Black Friday jumped 16%. And the early tally from IBM Benchmark puts Cyber Monday sales up 18%.
Of course, the financial press is downright giddy about the strong start to the holiday shopping season.
Why? Because it suggests moribund U.S. consumers – the Almighty driver of economic growth – might have some life left in them after all. (Hallelujah!)
Tuesday's revelation by The Conference Board that its Consumer Confidence Index spiked from 39.8 in October to 56 in November only emboldens their argument for a resuscitated consumer.
And investors seem to be buying into it, too. The Dow jumped 291 points on Monday, its biggest one-day gain in a month.
But let's not be so quick to rejoice. Here's why…
Garbage In, Garbage Out
What most pundits fail to acknowledge is that year-over-year comparisons of Black Friday and Cyber Monday sales aren't statistically valid. Too many variables change.
For example, many retailers opened their doors at midnight this year, as opposed to 4 AM last year. More shopping hours obviously leads to inflated sales figures.
Speaking of inflation, year-over-year comparisons don't take it into account.
So whether we trust the government's latest inflation figure of 2.1% – or a more esoteric figure like the 4.4% increase in costs to purchase every item mentioned in the carol "The Twelve Days of Christmas" this year – it doesn't matter. We need to revise the Thanksgiving sales data downward to get a more accurate reading of holiday spending. But that's not being done.
It's also worth noting that the average employed American had more money to spend, thanks to this year's 2% payroll tax holiday, which wasn't in place last year.
Long story short, we shouldn't put too much stock into a few days' worth of retail sales data. Aside from the short time period, there's just no way to get a reliable apples-to-apples comparison.
More Data isn't Any Better
Even if we extend the timeframe to analyze retail sales over the entire holiday season (from November 30 to December 31) – thereby eliminating some of the year-over-year variables – the results are still less than conclusive.
Specifically, I analyzed a decade's worth of holiday sales, as defined by the National Retail Federation. This includes most traditional categories like discounters, department stores, grocery stores and specialty stores, but excludes sales at automotive dealers, gas stations and restaurants.
And, as you can see, no strong relationship exists between holiday sales and stock price performance over the holiday season.
The only thing that's apparent is that stocks historically perform well in the last two months of the year. No thanks to retail sales, though.
If we do some more digging, it turns out that December is actually the second-best month of the year for stocks.
Over the last 80-plus years, the S&P 500 Index is up an average of 1.46% in December, according to Howard Silverblatt, Standard & Poor's Senior Index Analyst. And since 1990, the S&P 500 was up in December 81% of the time, with an average gain of 2.02%, according to Bespoke Investment Group.
Here's the real kicker: Retail is actually one of the worst-performing industry groups in December, based on Bespoke's analysis, posting an average gain of just 1.28%. So instead of embracing retail stocks on the news of strong holiday sales, we should be avoiding them.
In case you're wondering, the best-performing industry group is Healthcare Equipment and Services. It posts an average gain of 3.75% in December. And it has put up positive returns for eight consecutive years.
Bottom Line: Ignore all the hype surrounding strong Black Friday and Cyber Monday sales. Holiday sales hold no predictive ability for stock prices.
But if you're looking for a legitimate trend to invest in, stick with healthcare equipment and services stocks. Ones like MAKO Surgical (Nasdaq: MAKO), which I put on your radar back in September.
Ahead of the tape,
Louis Basenese
| | |
| --- | --- |
| | Louis Basenese helped direct over $1 billion in institutional capital at Morgan Stanley before launching out as an independent analyst and co-founding one of the web's largest financial publishers. Learn More >> |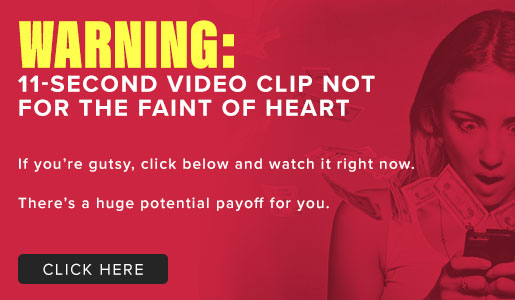 Comments (1)