If ever there was a train wreck that you could watch occurring, it's presently happening in Europe.
Things continue to look bleak as the debt contagion spreads across the continent.
The crisis began as a financial one, but it's morphed into something far more sinister – a political crisis. Leaders are finally being held accountable for their failures and are being forced to step down.
But the problems for the eurozone may no longer be confined to just the PIIGS (Portugal, Ireland, Italy, Greece and Spain).
Instead, we may want to add an "F" to that acronym… for France – arguably the biggest threat to the European Union in the long term.
Ultimately, France's lack of fiscal responsibility could play nicely into the hands of one of Europe's remaining political forces. And provide a lesson on how to avoid a political crisis of our own.
Let me explain…
The PIIGS Just Got an "F"
Heck, we might as well just get rid of the PIIGS acronym right now and replace it with PFIIGS (pronounced FIGS – with the addition of France).
Just this past week, the yield on French bonds began to tick up ominously, much like it did for Ireland, Greece, Italy, Portugal and Spain.
Plus, the country seems to have no bounds to its entitlement spending or want for taxation.
Put simply, France will never willingly adopt the austerity measures put forth by the highly disciplined Germans. But it may eventually have no choice, depending on market forces.
Like it or not, once the European debt debacle is finally over, the surviving political force will be Germany.
Germany is in a position where it could solve this entire problem by simply printing more euros – or by allowing the European Central Bank to officially back the issue of Eurobonds as a means of converting sovereign debt into debt owed by the Union – but it's refusing to do so.
Why? Well, it plays into Germany's future vision of greater fiscal and monetary responsibility across Europe.
This holdout will benefit Germany more than any other nation in the eurozone and position it as a dominant political force in the EU.
Maybe the Germans are on to something. In fact, maybe the United States should take a page from Germany's playbook and demand financial responsibility from its own politicians.
Here's one way to do it…
The New Stock Market
The reality is that most politicians simply don't have your best interests at heart. (as Robert's article underscored yesterday).
One can make (and one should make) a strong argument that term limits should be imposed. Or at least some type of incentive-based solution. At the very least, one that's measurable.
I propose the creation of a new stock market in the United States. It would include 50 individual securities, each representing one of the 50 states. People would be able to "bet" or "invest" in states on an exchange.
These stocks would not represent the underlying value of a state, but rather, they would be "Sentiment Tracking Stocks," tied to the financial performance of each state.
Doing so would allow us to invest in the performance of a state's internal and external representatives.
Such a visual, quantified representation would surely put some pressure on our elected officials to act more fiscally responsible.
If they didn't, they'd risk being ousted, just like a CEO of any major company. Or just like any one of the now "ex" European heads of state.
If there's one thing we can learn from the eurozone debt crisis, it's that if you wait too long to hold your representatives accountable, you'll just end up another one of the P(F)IIGS.
Ahead of the tape,
Karim Rahemtulla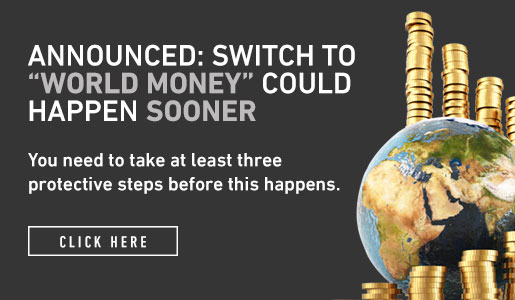 Comments (2)