The story "60 Minutes" ran two weeks ago regarding Congress' unfair trading advantage is garnering a lot of attention. And deservedly so.
Put simply, the 15-minute piece described how Congressional insiders aren't just "serving the country" as they'd like you to believe.
Far from it, in fact.
The reality is that Beltway insiders are also unabashedly leveraging their elected office to enrich themselves financially.
One way they're able to amass wealth beyond their salaries is via the stock market.
You see, by virtue of sitting on various Congressional committees, policymakers have access to incredible market-moving information.
For example, say you're sitting on a healthcare committee and find out that Medicare won't be subsidizing a drug – one that it had previously.
If the drug manufacturer were a publicly traded company, you could arguably make a fortune.
Although we (the People) would face serious consequences for acting on such information, it's perfectly legal for Congress.
At least for now.
Congress' "About-Face"
Members of Congress are still subject to the very same insider trading laws as the rest of us.
However, these laws don't apply to non-public information about current or upcoming Congressional activity – likely because Congress isn't expressly forbidden from revealing it.
Are members using this information? An independent study from The Berkley Electronic Press suggests that they likely are…
Its research found that a portfolio mimicking the purchases of House members beats the market by approximately 6% annually. Senators see similarly abnormal market returns.
But Congress' gravy train may soon be over.
Since the show aired, two separate bills have been proposed.
Sen. Scott Brown, R-Mass., introduced the Stop Trading on Congressional Knowledge (STOCK) Act of 2011, which would prohibit members or employees of Congress from using non-public information obtained through their public service for personal financial gain.
Sen. Kirsten Gillibrand, D-N.Y., is introducing a slightly different version of the legislation.
Although I applaud their efforts, here's another trend that smells equally suspicious…
"Come Work for Us!"
Why didn't politicians do more in the face of the financial crisis, hiding behind rhetoric like, "Too big to fail?"
It may have to do with Wall Street's ability to buy political influence.
In 2009, the financial sector spent more than $300 million in its efforts to lobby Congress.
Lobbying may be the ultimate proof of a rigged game because this is where we're able to trace a direct connection between the Wall Street and D.C. lawmakers.
Put simply, lobbyists are paid to persuade legislators to vote for legislation in favor of big corporations and banks.
In the 1970s, only a small percentage – about 3% – of retiring members of Congress went on to become lobbyists.
But by 2009, more than 30% did, as the profession grew incredibly lucrative.
Wall Street is very generous when it comes to buying influence – former chairs of Congressional committees and subcommittees are paid upwards of $2 million a year to influence legislation in their former committees.
Between 1998 and 2004, more than 2,200 former federal officials registered as lobbyists, according to the Center for Public Integrity.
And according to the Center for Responsive Politics, spending on lobbyists escalated from $1.44 billion in 1998 to $3.47 billion in 2009.
Here's a scary statistic…
Banks, realtors and insurers have 940 former federal employees – 70 of which are former members of Congress – on their payrolls as lobbyists.
Now can you appreciate just how much the deck is stacked against us?
If you haven't visited our "emergency measures" website yet, http://savecongressfromitself.org/, we have an ingenious solution posted there.
Ahead of the tape,
Robert Williams
| | |
| --- | --- |
| | In addition to once being a full-time trader of equities and equity derivatives, Robert has also served as the lead financial analyst for a Forbes top-50 private corporation and as an analyst for an institution whose endowment is among the largest in the world. Learn More >> |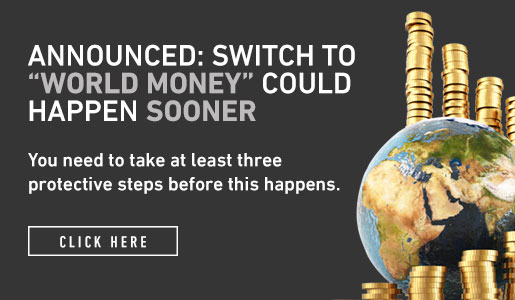 Comments (4)