Doctors generally have two options to reduce scarring in burn victims…
They can either use a skin graft, which involves replacing burns with skin from another part of the body. Or they can use cultured epithelial autograft (CEA) sheets – skin grafts that are grown in a lab using the patient's cells.
While CEA sheets are less invasive than a regular skin graft, they can take 21 days or more to grow. And with that much time elapsed, you're 78% more likely to have serious scarring.
In contrast, skin that can heal in 10 days or less has only a 4% risk of scarring. Unfortunately, technology that can deliver results in this short amount of time hasn't landed in the United States yet.
But in other parts of the world, Avita Medical's (ASX: AVH) regenerative medicine technology is providing a breakthrough alternative to traditional burn treatment procedures.
Best of all, it goes to work healing burns in a matter of minutes. And scars start disappearing in just a few days.
Here's how it works…
Healing Scars With Spray-on Skin Cells
Avita Technology has developed products that create on-demand, spray-on skin grafts.
Essentially, they put a patient's harvested skin cells in a special liquid suspension just before treatment. Then they spray the cells onto the affected area, where they multiply and form a waterproof layer over the wound. Next, cells that control pigment go to work, making sure the new skin matches the surrounding area.
If you're a bit skeptical about how a simple spray-on solution can actually treat burns, just take a look at these case studies from the company's website:
After one 12-month-old boy spilled hot tea on himself, doctors decided to use Avita's technology to treat the severe burns. In five days, he was already healing. And in less than two years, there was zero sign of injury.
It works on older burns, too…
A 27-year-old woman – whose neck was burned when she was a child – received Avita's treatment. Two weeks later, the scar was gone. Check out this picture of the shocking before and after shots.
To top it off, Avita's technology is…
~ Safe: Since Avita's solution uses the patient's own cells, your body won't reject it. And there's less risk of infection.
~ Naturally Expandable: When children receive a skin graft to treat a scar, they often need to return to the hospital so the area can be stretched as their bodies grow. But wounds treated with Avita's technology grow naturally.
~ Fast to Produce: Not only does the treatment heal wounds rapidly, but the liquid cell spray can be prepared in as little as 30 minutes! So the skin can begin healing well within the necessary 10-day window.
~ Versatile: Since the technology essentially creates new skin, it isn't limited to burn victims. The company's also marketing its products as replacements for cosmetic procedures, like laser resurfacing.
Right now, the technology is only available in Australia, Europe, Canada, Latin America and Asia. But since it's currently undergoing clinical investigation in the United States, we'll hopefully see it here soon, too.
Bottom line: With Avita's shares trading for around $0.11 in the Australian markets, I'm more intrigued with the company's technology than its investment potential. With that said, if Avita receives approval to market its products in the United States, the stock should certainly see some upward momentum. So invest accordingly.
Good investing,
Justin Fritz
| | |
| --- | --- |
| | Justin Fritz joined the financial publishing business seven years ago (after a brief two-year stint teaching seventh-grade English). He served as Wall Street Daily's Executive Editor for three years. He also worked as Senior Writer, focusing mainly on technology and biotech coverage. Learn More >> |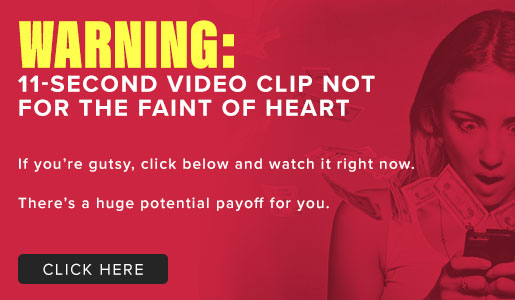 Comments (1)